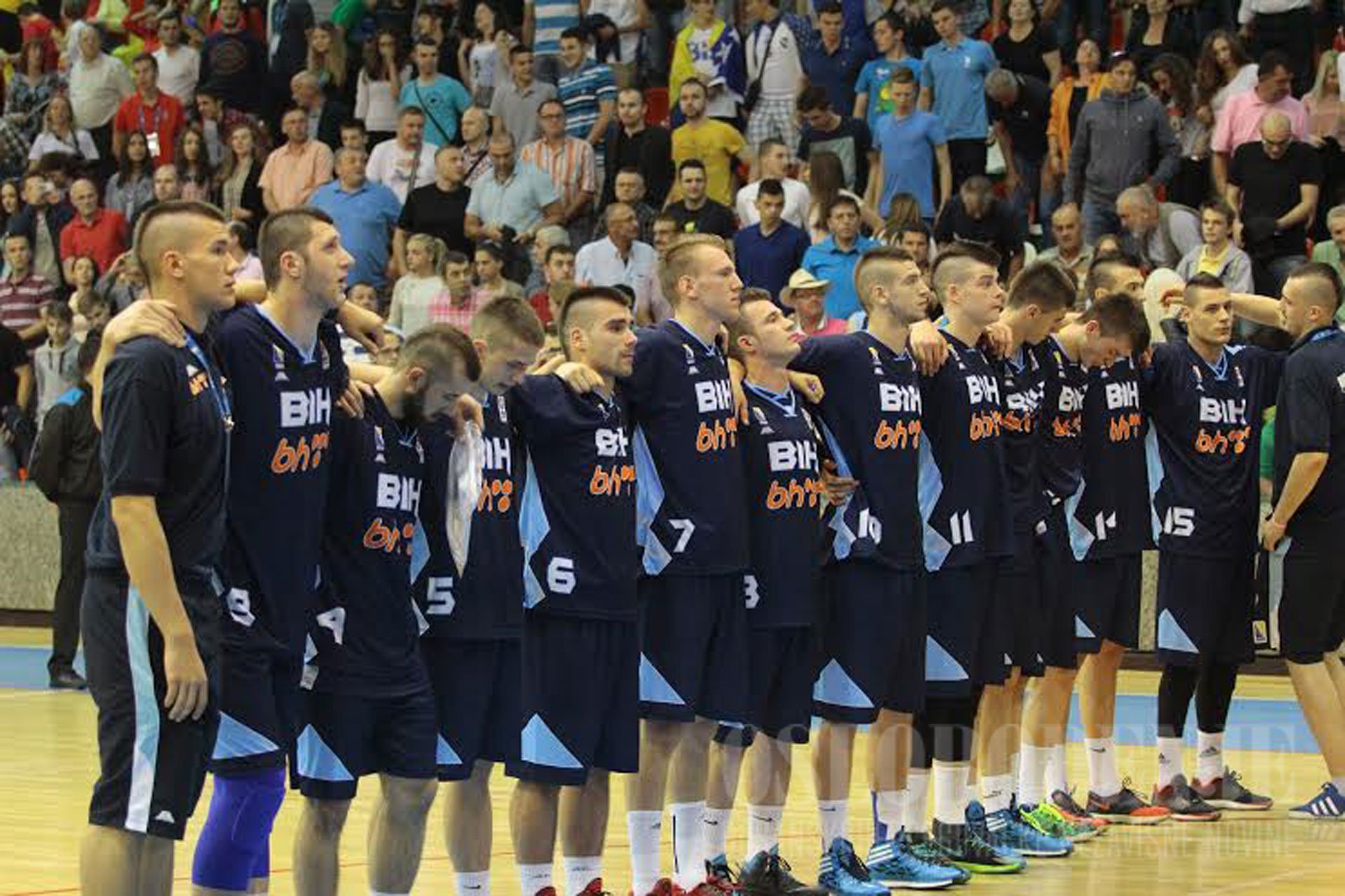 Sarajevo, August 17, 2015/ Independent Balkan News Agency
By Mladen Dragojlovic
BiH Youth basketball team beat on Sunday evening the team of Lithuania and won the European championship in Kaunas bringing happiness to the majority of citizens, who after game organized celebrations on the streets of BiH cities.
The team led by selector Josif Pandza and captain Dzanan Musa achieved what nobody before had achieved in the history of BiH. They brought the golden medal in the country which is deeply divided by national borders. Musa was declared the best scorer because he had the most points per game. His team players are boys from both entities and from all nationalities in BiH. Just few years ago it was hard to believe that any sport team would be composited by all nationalities and that they will have any success in international competitions. The play in Kaunas was so dramatic that many sport lovers in Republic of Srpska abandoned  the TV broadcast of the tennis final in Montreal, where the world NO1, Novak Djokovic, didn't show his best game against Andy Murray.
During and after game, social networks in BiH were under siege of positive commentaries from all users – Serbs, Croats and Bosniaks. "Bravo, boys!", "Just a few more minutes and the throne is yours, be brave!", "Congratulations to all of you!" were the common messages on Twitter and Facebook, regardless of the nationality of the user. Since some of players are from Republic of Srpska, even Milorad Dodik, RS president, who had declared that will never root for any BiH team in any sport, said several positive sentences.
"Congratulations! This comes to show that Republic of Srpska also have a good young players in basketball", Dodik said.
The biggest disappointment on Twitter experienced the Chairman of BiH Council of Ministers, Denis Zvizdic, who congratulated the "young heroes", as he said. After his post, many Twitter users commented that he is not eligible to congratulate them and that he was on the way to cause the biggest shame in BiH sport ever. The reason for this reaction is the fact that he didn't pay the 10,000 euro participation fee and put the team at risk of being disqualified from the competition. The Council of Ministers didn't want to help them and fee was paid by a private company.
"Shame on you all. Do you even know who the team selector is? Don't look at your associates or on Google, please", said one Twitter user in his comment.
Influent blogger and Twitter member, former Alliance of Independent Social Democrats high official, Rajko Vasic, openly called on the Serb sportspeople to boycott the state teams. In his comment he said that it is not normal that Bosniaks from Sarajevo welcome Serbs when they are in BiH winning team and when they are not, Serbs for them are war criminals. His comments were condemned, surprisingly, from users of all nationalities.
Young European champions will have a welcoming celebration in Sarajevo and it will be a chance to, even for one night, unite citizens under one sport flag.