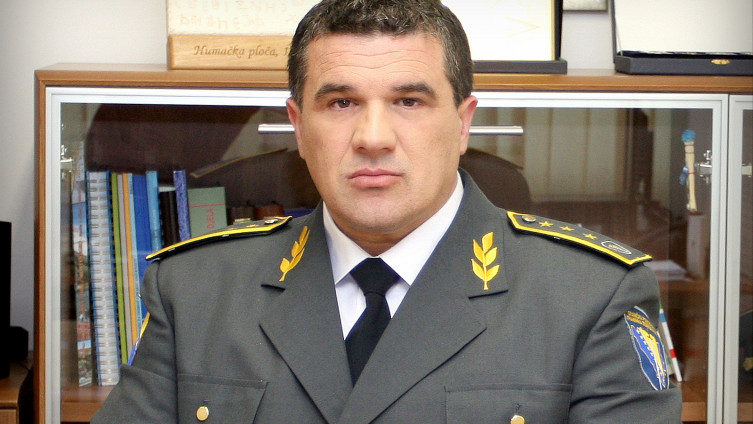 Bosnia and Herzegovina Border Police Director Zoran Galić said he would feel less pressure from illegal migration through the FRONTEX BiH institution.
A meeting was held at the Karakaj International Border Crossing in Zvornik, attended by the Minister of Security of Bosnia and Herzegovina Selmo Cikotić and the leadership of the BiH Border Police headed by Director Zoran Galić, alongside EUFOR representatives.
"BiH is located on the migrant route and what, unfortunately, can be stated is that we are the last stop. To clarify, we have a situation where migrants come from the EU, through Greece, cross EU countries very easily and within three to five days find their way to BiH. On the other hand, towards Croatia, we have a country that seals its border so well and so firmly, that these migrants do not cross further into the EU. Now, questions arise not only about the situation in BiH, but also in Serbia, Montenegro and North Macedonia, which find themselves in the same situation. We may be at a disadvantage for these migrants to cross the EU so easily", Galić said.
"Through the FRONTEX institution, we would feel less of that migratory pressure", he stressed.
"We have various information, but what is needed is to consider the possibility of signing a certain agreement with FRONTEX, not on the issue of FRONTEX forces entering the borders of BiH, but a certain area where BiH could benefit from various options provided by FRONTEX. This is an invitation to BiH politicians to think about this possibility as well. It would cultivate a favourable atmosphere to respond to this situation in a better way", said the director of the BiH Border Police.
He also stated that the Presidency of BiH should have the last word in that regard.
"We need that cooperation, it is necessary. FRONTEX offers various opportunities, training for our police officers and we would be more functional and ready to respond. If the state cannot provide certain funds, it would be very wise to do it through FRONTEX", he said.
He also emphasized that the Border Police does not have enough police officers, and that they have the help of colleagues from SIPA and the RS Ministry of the Interior. He added that they regrouped their police forces as much as they could, but that they had certain limitations.
Galić emphasized that it is necessary to change certain bylaws in order to, as he said, enable the police agency for global phenomena.
"The rulebook on work in the police is 20 years old and did not foresee such a situation with migrants", he said. /ibna