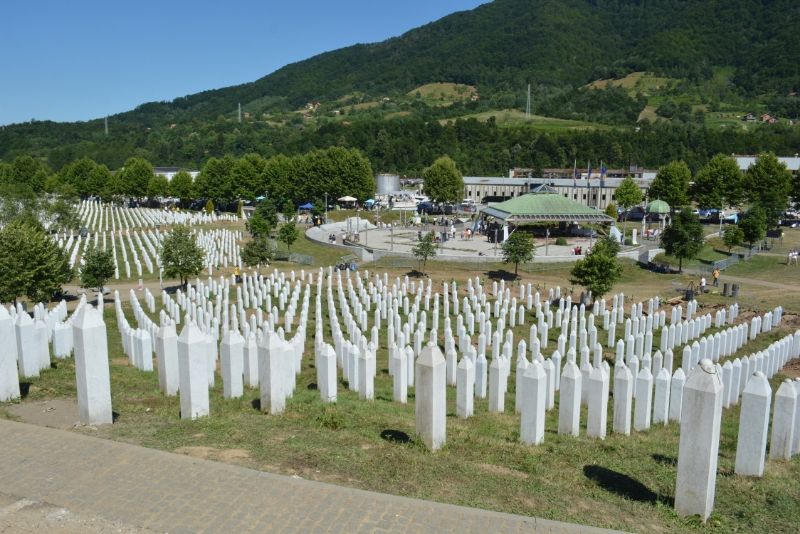 Survivors of the Srebrenica genocide are planning to sue members of the former Greek far-right party and convicted criminal organization Golden Dawn, alongside all Greek volunteers who, as they claimed, participated in war crimes that took place in this town in eastern Bosnia and Herzegovina in 1995.
According to the RFE, during the war in BiH, members of the Golden Dawn were among the Greek volunteers who fought alongside the Army of Republika Srpska and some were allegedly present in Srebrenica in the period when a large number of Bosniaks were killed.
"There is a lot of evidence that they operated in Srebrenica. There are photos that prove it," Munira Subašić, head of the Mothers of the Srebrenica and Žepa Enclaves association told RFE.
She lost her son and husband in the Srebrenica genocide. She said the Greek volunteers who took part in the massacre after the 1995 fall of Srebrenica were never brought to justice.
Head of the Women of Srebrenica association Nura Begović, who lost 16 family members in the genocide, said that Srebrenica even had a 'Street of Greek friendship' at some point. Back in 1996, a year after the war ended, the local assembly in the town comprising only Serbs gave the street its name, although it was later renamed in 2000, she explained. /ibna