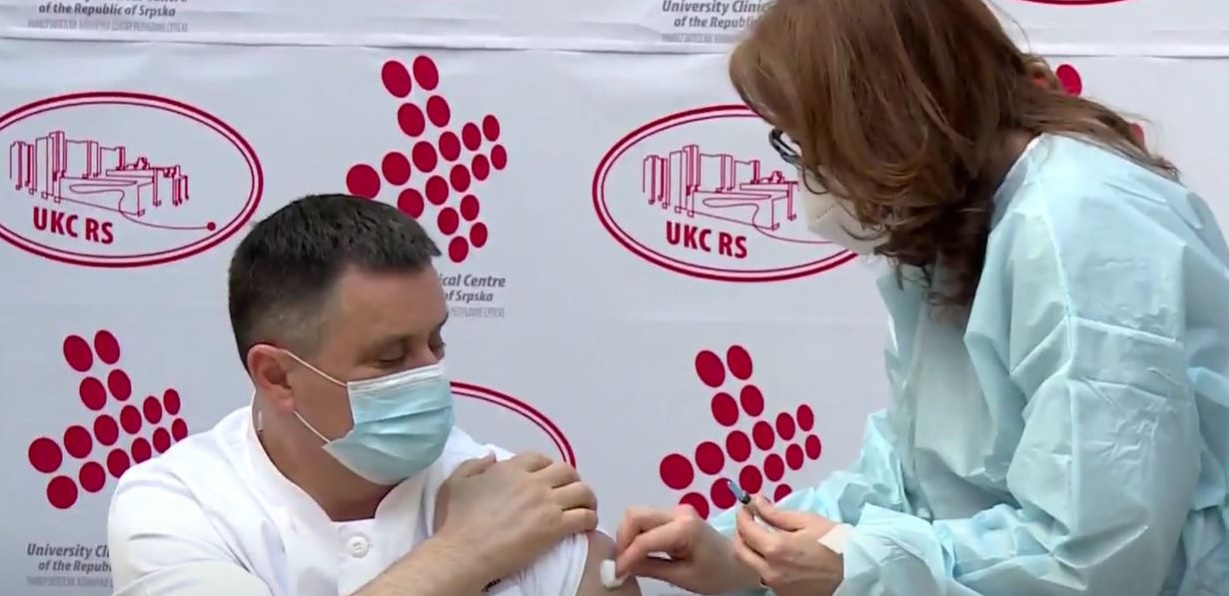 Vaccination against coronavirus with the Russian "Sputnik V" vaccine started today at the Republika Srpska University Clinical Centre.
The general director of the UCC RS, Vlado Đajić, received the first dose of the vaccine followed by the director of the RS Institute of Public Health Branislav Zeljković, while the employees in the institution's COVID-19 departments came afterwards.
"Our goal is for other hospitals to receive a certain amount of vaccines over the next week, so that we can prioritize the vaccination of health workers," Zeljković said earlier.
The first vaccines arrived in Republika Srpska on February 1st; about 2,000 doses of the Russian vaccine awaiting the legal green light to be distributed to the health sector in this BiH entity. The BiH Federation is still waiting for the European Union to take pity and dispatch some quantities of the vaccine to BiH.
At the state and entity level, BiH commenced activities for the procurement of vaccines a few months ago, yet none of them have made it to the country. Not wanting to wait for the vaccines to be delivered through the COVAX mechanism, the authorities in Republika Srpska sought an alternative source of vaccines and found it in the Russian Federation.
The arrival of another, larger contingent of Russian vaccines has been announced, alongside the Chinese vaccine. Another 400,000 doses for 200,000 people were ordered through the Institute of Public Health, half of which is expected in the second half of the month and the other half in March.
In addition, according to the announcements, health workers from Republika Srpska will receive special treatment in Serbia and will cross the border in an organized manner and get vaccinated, most likely in Belgrade. /ibna