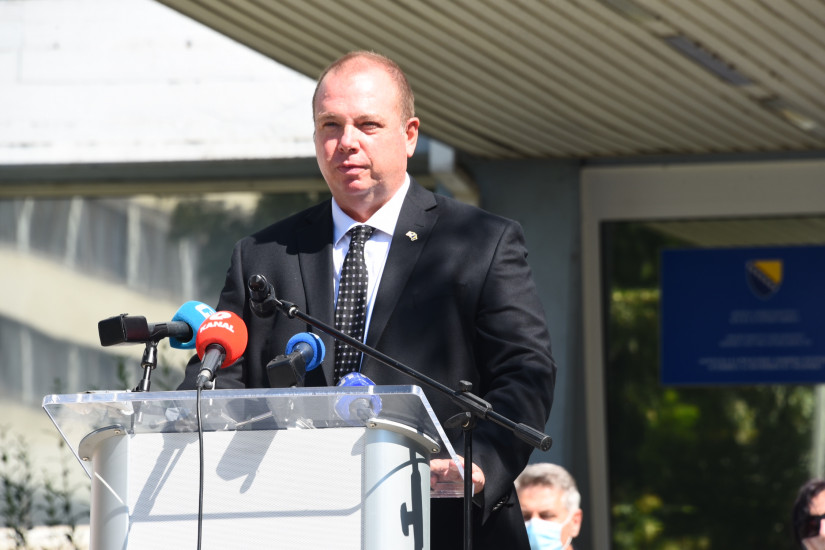 In the wake of a new corruption scandal in BiH, US expert Eric Larson joined the Sarajevo Canton Anti-Corruption Office.
The scandal reached the public just a few days ago, when several media reported that the prosecutor in the "Respirators" case, Mirza Hukeljić, was offered two million BAM (about a million euro) to omit the name of Federation BiH PM Fadil Novalić from the indictment. According to media reports, Hukeljić reported the offer to the US Embassy to BiH in Sarajevo. The Embassy announced on its Twitter account that it does not comment on ongoing cases.
Therefore, the arrival of a US expert was considered as everything but accidental.
"I am glad to return to Sarajevo. I have been working in the judiciary for over 35 years with an emphasis on preventing and fighting corruption. I will provide support to my BiH colleagues who work actively to identify, prevent and fight corruption", Larson said.
He pointed out that the US Embassy in BiH was ready to assist in that fight, announcing a number of new activities.
"My appointment is just one of the numerous initiatives to provide a range of support. Ultimately, this is your fight. In order for BiH to be successful in the fight against corruption, it is necessary for all levels of government throughout the country to be committed to this cause", he added.
He called on the citizens to report corruption to the competent institutions across BiH, while urging all institutions and agencies to become active agents in reporting corrupt officials, adding that such a system must be established at all levels of government.
"The police and the prosecution must investigate and prosecute systemic corruption. The United States is ready. I am ready", he said.
Prime Minister of the Sarajevo Canton Mario Nenadić said that he could proudly say that this event, as well as the results achieved by the Office, justified such a move.
"The Government of the Sarajevo Canton is determined that it needs such a team and an office. This is a specific institution; on the one hand, it operates within the system, but on the other hand, it also acts as an independent mission regulated by law. The office is also responsible for quality management, which is very important for us in strengthening certain standards for the quality of the functioning of institutions in the Sarajevo Canton", said Nenadić. /ibna