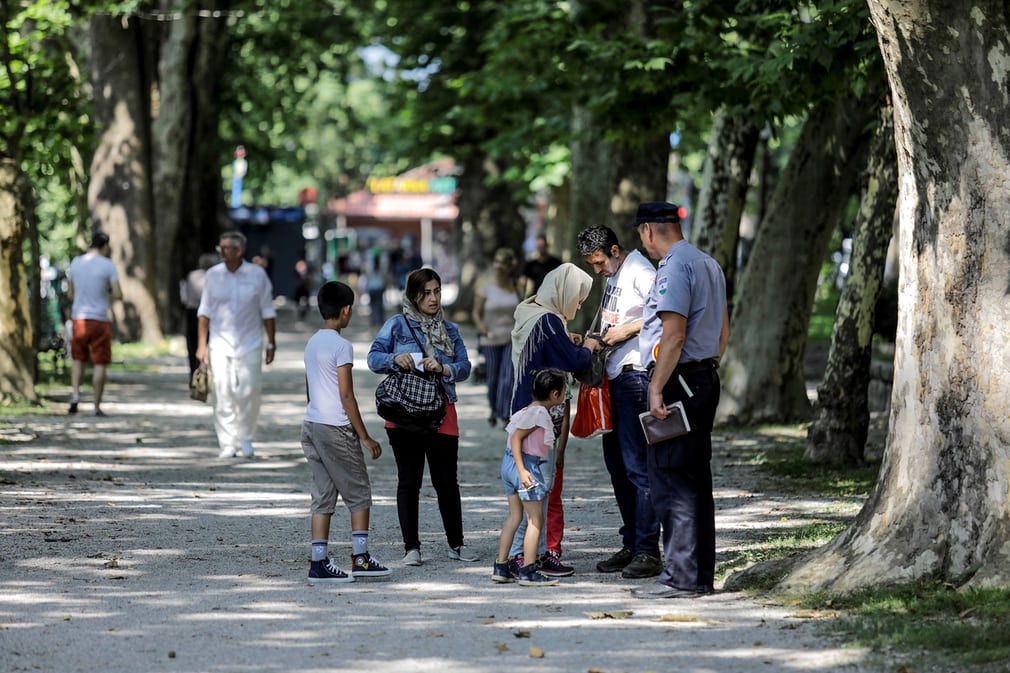 The Commissioner of the Ministry of the Interior of the Una-Sana Canton, together with the Operational Group, issued an order banning the transport of migrants to this canton.
It was said that buses transporting migrants would be stopped at the entrance to Una-Sana Canton, one of the most burdened with the migrant crisis due to its position near the Croatian border. This decision was made at today's session of the Task Force on Migration in this canton.
The Mayor of Bihać, Šuhret Fazlić, explained that the measure of banning the transport and movement of migrants is essentially related to the epidemiological crisis, and the Task Force together with the Crisis Staff of the USC made the decision.
Apart from the fact that the transport of migrants to and within the cantons by all means of transport is prohibited, their movement on foot is also prohibited, as well as the exit of migrants outside the reception centers.
The citizens of this canton have been warning for some time that they are on the verge of their patience when it comes to the migrant crisis. That is why they are trying to take matters into their own hands, that is, to organize themselves in order to guard the "borders of the canton" and prevent the transportation of illegal migrants.
That the situation is serious was confirmed at the other meeting of the director of the BiH State Agency for Investigation and Protection (SIPA), Darko Ćulum, and the director of the Service for Foreigners Affairs, Slobodan Ujić, who emphasized the increased influx of migrants in BiH, as more than 10,000 of them have been registered this year.
The interlocutors agreed that the issue of increased influx of illegal migrants is one of the key security challenges for BiH, and that joint action of all law enforcement agencies is needed, the Service for Foreigners Affairs announced.
In the past period, the Service for Foreigners Affairs identified 20 migrants who were determined to pose a threat to the public order and security of BiH, and, in cooperation with the State Agency for Investigation and Protection, located and placed them under surveillance in the Immigration Centre./ibna