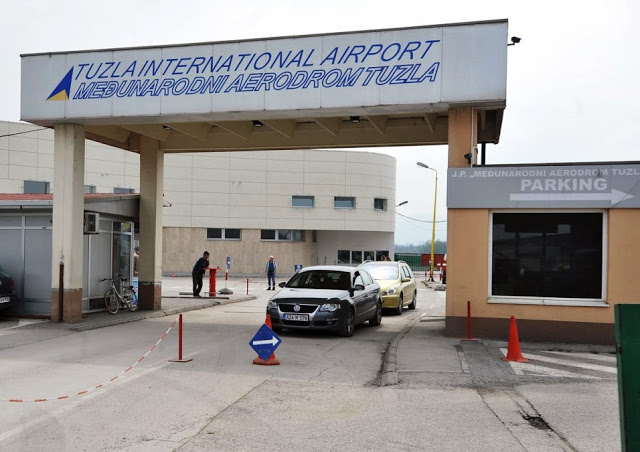 Tuzla International Airport has introduced a one-euro fee for all departing passengers, in an attempt to protect travelers from the coronavirus, Ex-Yu Aviation reports.
The payment is made by the passengers at the airline ticket sales counter located at the security and passport control area. Tuzla Airport announced that it had made the decision in order to "protect passengers, airport staff and prevent the spread of Covid-19". Tuzla Airport's finances have been hit hard following the nosedive in passenger numbers and the cancellation of a number of Wizz Air flights. "We were closed for 75 days and had no revenue during this period. We are already feeling the affects of accumulated losses. Unfortunately, we have not been included in any government programs which foresee assistance or subsidies for employees", the General Manager of Tuzla Airport, Esad Mujačić, said.
At this point, Wizz Air, the airport's sole customer, plans to suspend several routes from Tuzla over the coming winter season.
The airline will discontinue services to Berlin, Cologne, Baden and Vaxjo over the winter season, with plans to restore them in late March 2021. Services to Salzburg, Vienna, Billund and Friedrichshafen, which have already been suspended but were expected to resume in late October, will not return to the network until the 2021 summer season next March. As a result, Wizz Air will run flights from Tuzla to Basel, Dortmund, Hahn, Memmingen, Eindhoven, Gothenburg, Malmo and Skavsta over the winter.
Wizz Air warned last week that its industry-leading recovery could stall as Covid-19 warnings and restrictions hamper travel across Europe. The low-cost airline has been one of the fastest to recover from the ongoing coronavirus crisis, currently flying at 80% of last year's capacity. However, ticket data shows Europe's travel recovery began to stall in August following a stronger performance in July, with Wizz announcing that 80% capacity was as high as it could go under current circumstances, and that a downward tendency might be observed again.
"From here on, either you're going to be able to hold the line or somewhat come down on capacity", CEO Jozsef Varadi said. /ibna