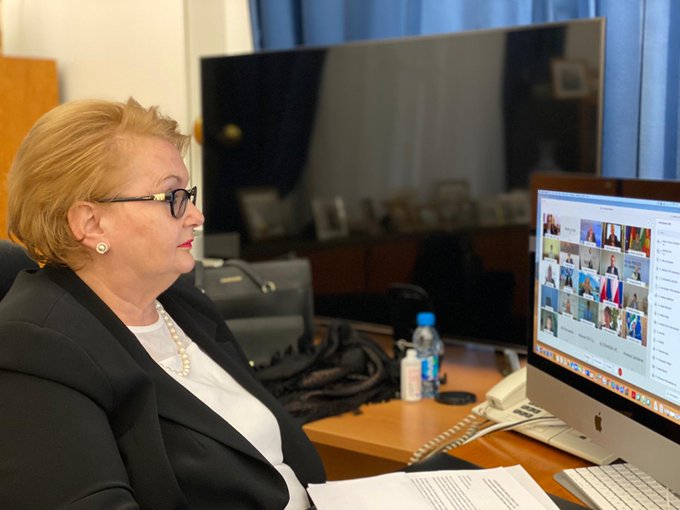 At the meeting between the Balkan leaders and the EU held in Sofia, Minister of Foreign Affairs in the Council of Ministers of BiH Bisera Turković signed the text of the Berlin Process declaring the accession of BiH to the new common regional market and the Green Agenda for the Balkans.
"I have just signed the documents of the Berlin Process on behalf of BiH, by which BiH joins the new Common Regional Market and the Green Agenda for the Western Balkans. Our entire region accepts the EU Common Market standards and accelerates its path to the EU. Together we are stronger", Turković posted on Twitter.
The European Commission announced earlier that the regional economic community would bring significant benefits to businesses and citizens.
The plan aims at reducing cross-border bank fees, removing trade barriers, coordinating investment policies, recognizing professional qualifications across the region and promoting e-commerce.
Last night, at the suggestion of Chairman Zoran Tegeltija, the Council of Ministers adopted the Sofia Summit conclusions, accompanied by six documents that consolidate cooperation in the Balkans and give a new dimension in relations between the region and the EU, under the auspices of the Berlin Process. An emergency telephone session was approved for the signing of certain documents essential to BiH's EU path.
The adoption of the declaration on the common regional market, the action plan for the development of the common regional market 2021-2024, the conclusions of the chairman from the meeting of health ministers within the Berlin process, the conclusions of the chairman from the meeting of interior ministers within the Berlin process and the conclusions of the ministerial meeting on Roma integration were ratified. /ibna