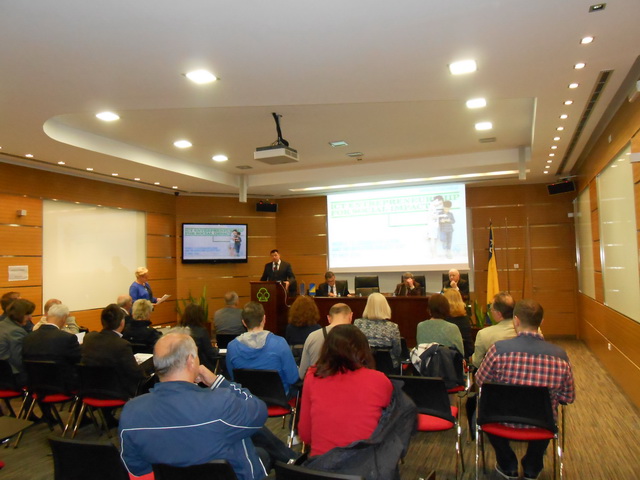 Sarajevo, May 13, 2016/Independent Balkan News Agency
By Mladen Dragojlovic
BiH Foreign Trade Chamber organized on Friday a press conference in order to mark May 17, the World Day of Telecommunication.
Chamber Vice President, Ahmet Egrlic, stressed that the entire community in BiH should and must give greater importance to the development of telecommunications as essential condition for development. He said that telecommunications are the basic condition and it is unthinkable to make any plan in business, education, medicine, and any segment of social life. Egrlic added that BiH somewhat keeps pace with the world, and operators are making quality and hard work in which it is necessary to follow world trends and achievements. He also noted that the celebration of the World Day of Telecommunications has already become a tradition in the Chamber and that, on that occasion in a symbolic way, it is necessary to permanently try to draw public attention to the importance of this sector, which is one of the fastest growing sectors in the world. In this regard, he announced that the Chamber in the future will support all sectors and segments of society aimed at economic progress, creating a favorable business environment, and improving the image of the state in the world.
The assistant of BiH Minister of Communications and Transport, Zeljko Knezevic also pointed out that the development and diffusion of this sector to huge proportions is directly influenced and continues to influence, the development of telecommunication and information society, shaping the life of man, the manner in which we live, learn, work and communicate in a completely new environment, where everything becomes integrated, interconnected and digital.
BiH CRA Director, Predrag Kovac, said that BiH is becoming recognized in the region as an ambitious country when it comes to technological hubs, which are aimed at the creation of technology companies that will be competitive on the world market. He added that the CRA makes everything in its powers to develop the telecommunications market. This primarily means the harmonization of regulation with the European Union regulatory framework and orientation to tracking the global trends, with the application of appropriate measures to strengthen competition and the achievement of conditions for the development of new infrastructure and services.
The conference was attended by the president of the Association of BH TEL, Himzo Bajrić, who expressed his hopes that BiH will change attitudes and that it will modify its education system, which is supposed to be aimed at educating staff for development and for the future.
May 17 is celebrated as World Telecommunication Day since 1969, in memory of the founding of the International Telecommunication Union and the signing of the first International Convention for the telephony and telegraphy back in 1865.