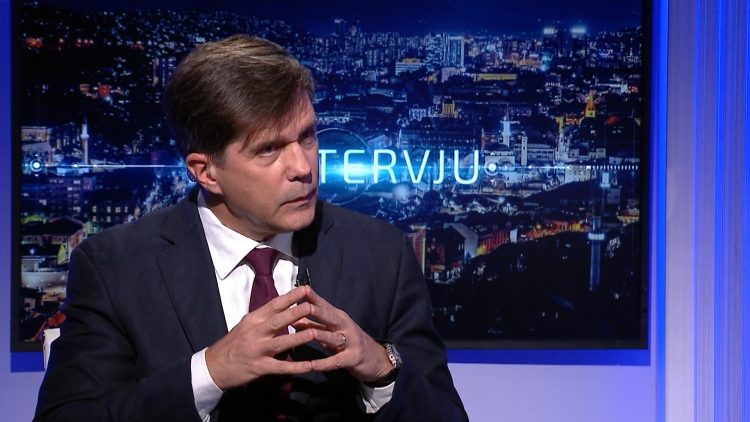 "On October 4, US Ambassador to BiH Eric Nelson met with ambassadors and other representatives of the embassies of Austria, Germany, Italy, the Netherlands, Sweden, and the United Kingdom to discuss tools, methods, and best practices in supporting a better future for all BiH citizens by holding corrupt actors accountable," said the Embassy in the press release.
It is added that U.S. Embassy Sarajevo committed to increasing information sharing with like-minded partners concerning the activities of corrupt actors and make it more difficult for corrupt BiH actors to take their ill-gotten gains and invest them abroad; to stand up for anti-corruption champions within BiH including public servants, investigative journalists, and civil society; and to continue public engagement against corruption and its negative impact on BiH.
"As part of its commitment to holding corrupt actors accountable, U.S Embassy Sarajevo is implementing new steps to cancel or deny visas for travel to the United States for business or tourism for individuals involved in corruption," concludes press release.
Ambassador Nelson said for N1 TV that for the United States, it is becoming clear – corruption is a problem for our national security, it undermines democracy, it is against our business interests, it undermines human rights, poor prosperity and security, it is a threat in our country, it is a threat in every country. "And the existence of corruption outside the U.S. is a threat to the U.S… We are ready to face corruption. One of the means we have is sanctions. Citizens must sanction leaders, and they do that in elections," Nelson said.
Asked when the sanctions can be expected and who will be sanctioned, Ambassador Nelson said that he is "not in a position to speak in advance about any sanctions that may come from Washington".
"We will not issue visas, business or tourists to any corrupt people who wish to travel or invest in the United States. So, we have those powers under our immigration law and that law has always been there, but now we have seen that the information we have about corruption in BiH and corrupt individuals, that they are not issued visas to the United States".
He added that everyone can get on that list. "I am not in a position for privacy reasons to talk about numbers or names, but it is very important that we talk about how we increase our procedures, strengthen our procedures to defend the US from potentially corrupt individuals and to protect BiH and help fight corruption which undermines her efforts," concluded Nelson.