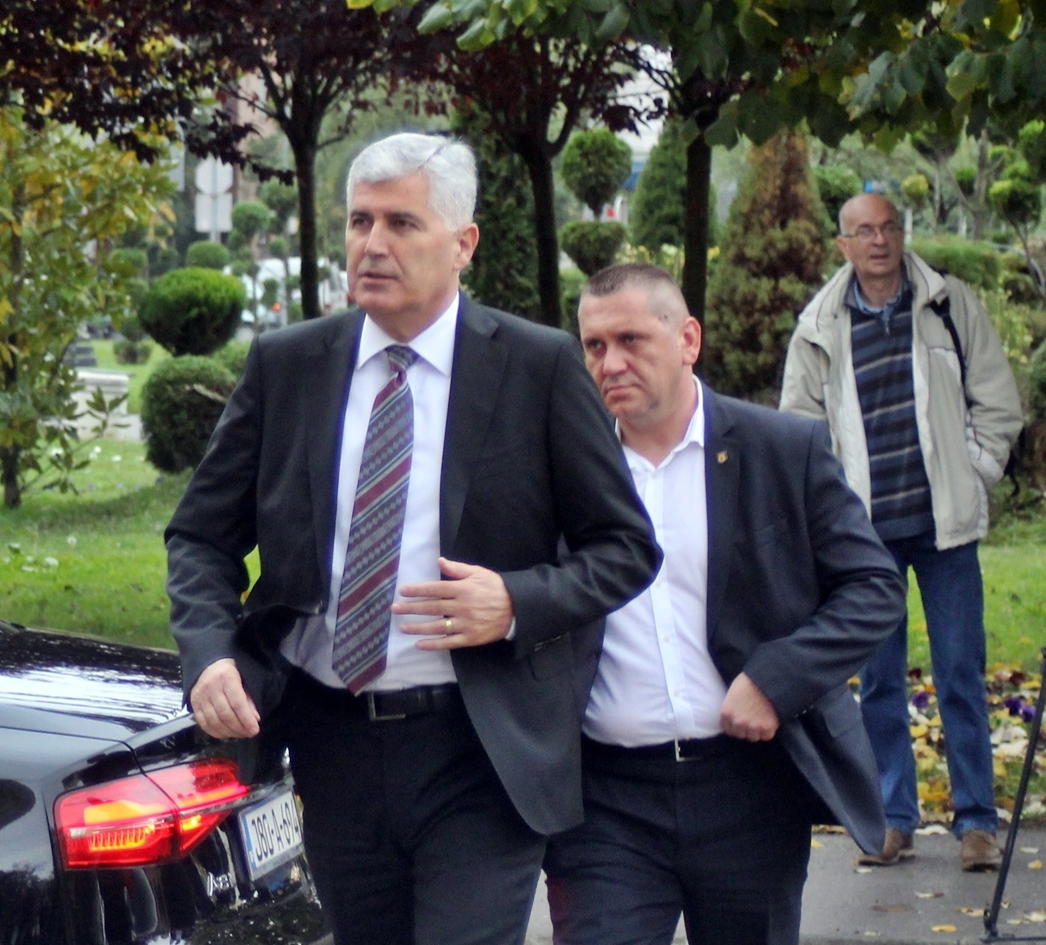 Croat Democratic Union (HDZ BiH) President Dragan Čović said that, during last night's dinner with SDA President Bakir Izetbegović, US Ambassador to BiH Eric Nelson and Head of the European Union Delegation to BiH Johann Sattler, he informed his interlocutors that the HDZ BiH and the SDA were no longer coalition partners nor were they part of the same parliamentary majority.
"In the last few sessions of the BiH Council of Ministers and the House of Representatives of the BiH Parliamentary Assembly it became evident that the HDZ is not part of the same parliamentary majority as the SDA, nor are we coalition partners, because coalition partners do not appoint Croat representatives without first reaching an agreement with the Croats; they do not propose amendments to laws without their coalition partners' consent and then outvote them. The SDA has formed a new parliamentary majority and I wish them all the best and that they try to work that way, even though I think it is the wrong way", Čović said.
One of the topics of conversation, he says, was the issue of holding local elections. The HDZ is in favor of local elections being held as planned, but Čović says that, for this party, the BiH Central Election Commission "appointed, outside the law, principles and criteria that were not respected and represents an illegal and illegitimate body, the way Željko Komšić is illegitimate as a member of the Presidency of BiH".
"We respect the state institutions. But we must also respect the Constitution and laws", Čović added.
As for the elections in Mostar, Čović said that the City Board of the HDZ Mostar had made big concessions in order to secure the conditions for the City of Mostar City Council elections.
"I believe next week there will be a meeting where this will be clearly presented, but this only applies to the City Council. The Bosniak side believes that changes should be made in the city administration; we are ready for that, but in that package the FBiH House of Peoples and the election of members of the Presidency must be resolved, so that the Croats are represented by legitimate representatives, as provided by the Constitution. That is the minimum below which we cannot go. As far as we are concerned, the elections will be held in Mostar and, if necessary, we will propose changes in the parliamentary procedure in order to organize the elections for the City Council", Čović said.
As FENA Agency reports, the topic of conversation with the US Ambassador was also the allocation of the IMF funds.
"Even today, we will try to conclude this issue at the Council of Ministers, provided that Minister Bisera Turković supports the proposals we agreed on a month ago. It is a shame to have funds that we are not able to allocate, and I believe that a solution will be found today", said Dragan Čović. /ibna