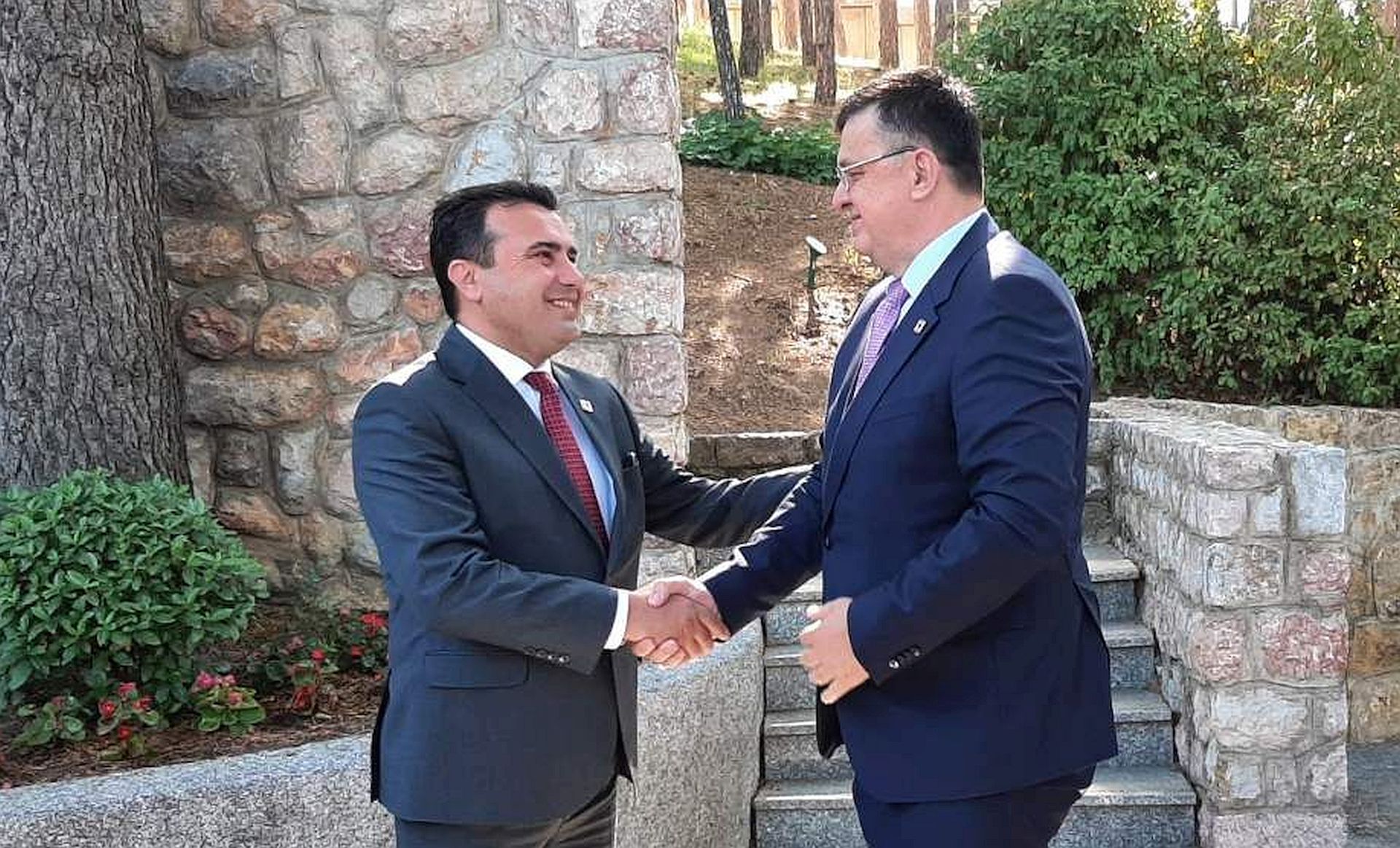 The Chairman of the Council of Ministers Zoran Tegeltija and Prime Minister of North Macedonia Zoran Zaev assessed today in Ohrid that the process of EU integration was demanding and difficult, but trust and ability to fulfil obligations were important. They expressed interest both countries to promote regional initiatives in the context of better integration.
Tegeltija repeated the commitment of the Council of Ministers to EU integration, with full respect for the constitutional competencies of all levels of authorities and respect of the Dayton Agreement, the Council of Ministers announced.
The Chairman of the Council of Ministers briefed Zaev on the political and economic situation in BiH, and on the implementation of activities carried out by all levels of authorities in BiH, in accordance with their competencies, in order to overcome the challenges caused by the coronavirus pandemic and improve the business environment.
The meeting took place ahead of the international conference "The Western Balkans: The missing piece of the European puzzle", which discussed improving relations between BiH and North Macedonia, the European integration process, and strengthening trade.
After the bilateral meeting with the Prime Minister of the Republic of North Macedonia, the Chairman of the Council of Ministers will also meet with the UN Assistant Secretary-General for Europe, Central Asia and America on the margins of the international conference.
Speaking at the conference, Tegeltija emphasized that it seems that the EU does not fully understand some challenges the country had to overcome so far introducing criteria and conditions for it, which have not been imposed on other potential candidates in the past.
He added that the vast majority of BiH citizens, regardless of their ethnic background, are in favour of EU integration and that the country is prepared to implement reforms towards this goal "not for the sake of Europe, but for our own sake."
"Sometimes it seems to me that Europe fails to recognise the problems and successes achieved in the Western Balkans," he said.