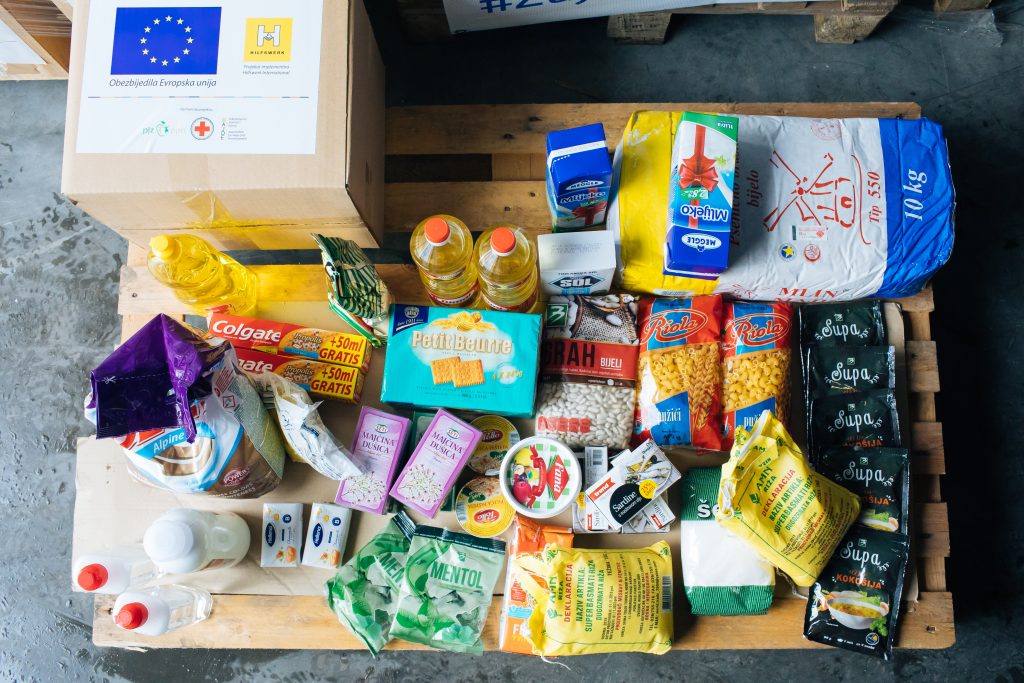 The European Union, alongside its partners at Hilfswerk International, handed out packages containing food and hygiene items to the most vulnerable citizens of BiH.
"This week, we kicked off the distribution of care packages to citizens who, as a result of the extraordinary situation caused by coronavirus, were prevented from leaving their homes or are unable to take care of themselves due to poor social or health status. The packages were personally delivered to the recipients by Deputy Ambassador of the EU Delegation in BiH Khadoun Sinno and Director of the Hilfswerk International Suzana Jašarević", the EU Delegation to BiH notes in a press release.
Deputy Ambassador Sinno said that he was extremely pleased for being given the opportunity to deliver this assistance.
"In situations like this, we must all show our solidarity and consideration for others. The European Union has demonstrated many times in the past that we are here to offer help to citizens who are in need", Sinno stressed.
The donated packages amount to 15,000 euros, while the beneficiaries were chosen on the basis of the records of the Centres for Social Work and the municipal authorities that participate in this project. This activity was carried out as a part of the project aimed to improve human rights and the quality of life of the elderly in BiH. Since the project activities have been slowed down due to the current situation, some activities  have been adapted to provide direct aid to the elderly people in cities participating in the project: Sarajevo, Banja Luka, Mostar and the Brčko District.
"By acting promptly and making decisions quickly, we the EU Delegation to BiH have agreed to urgently allocate the funds and support the most vulnerable population – the elderly people – who are subject to additional pandemic-related restrictions. We are happy for being able to make their lives easier even for a while, and bring some joy and warmth to their lives", Suzana Jašarević stated.
Due to the coronavirus-related circumstances and the restrictions on movement and gathering imposed upon the general population, elderly people have found themselves in a very difficult situation. Adding to the problems caused by a precarious financial situation, the elderly often find themselves lonely and excluded from the community life, which in turn affects their mental state. This is why through this Project the sets of work materials of the 30 members of the occupational workshops at the Centre for Healthy Aging, who are currently working from home, were delivered to the beneficiaries' homes.
The "Action Against Ageism" project is financed by the European Union with over EUR 150.000 with the participation of Hilfswerk International alongside Partnership for Public Health, the Red Cross of BiH and the "HAJDE" Association for Help and Development. /ibna