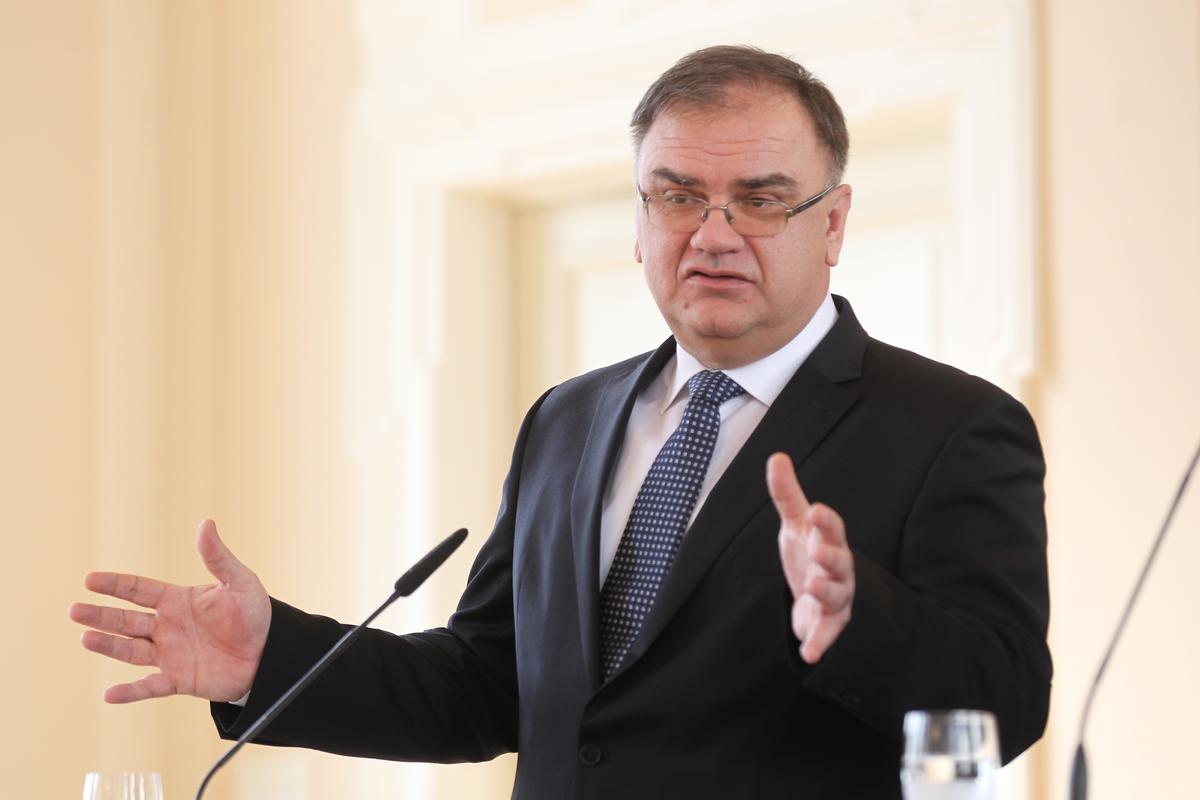 Sarajevo, January 19, 2016/Independent Balkan News Agency
By Mladen Dragojlovic
BiH institutions are trying to do everything possible in order to submit the application for full membership in the EU by the end of this month.
Even, Mladen Ivanic, member of BiH Presidency from RS, who was skeptical about this deadline, said on Tuesday that it is possible. Addressing the media in the city of Brcko, Ivanic said that he is optimistic with the EU support to BiH and that the application for membership in the EU will be submitted by the end of the month.
He believes that it will be very good if BiH politicians agree on the coordination mechanism as soon as is possible.
According to him, this is an important political moment in which the forces in BiH must focus on the future and must be supported in this attempt.
"I hope that Europe will show understanding, because the sudden opening of trade may have consequences for agriculture in BiH. I expect that EU will give us some period for adjustment", Ivanic said.
He thinks that BiH deserves a reward for the positive steps it made in last year when, as he said, there were a lot of improvements.
BiH Council of Ministers Chairman, Denis Zvizdic, said in Sarajevo that BiH must apply as soon as possible and not to wait the end of January. He noted that some countries in the region submitted application immediately after signing of Stabilization and Association Agreement with EU. Zvizdic added that nobody can expect the EU to respond to this application a few days after receiving it.
"Croatia, for example, waited for an answer for 14 months, and some countries had been waiting for two and a half years, Zvizdić said, addressing the Joint Commission for European Integration of the BiH Parliamentary Assembly.
Zvizdic stressed that BiH expects the EU rapid response to the application and that BiH will receive the questionnaire, the filling of which lasts from six months to a year.
"Countries in the region had to answer on a different number of questions, from 2,500 to 4,300 questions. Because of the complexity of the system, BiH expects 3,000 and 5,000 questions, Zvizdic added.
According to him, it is a complex process which BiH can expect. Therefore Zvizdic think that it is necessary to submit the applications as soon as possible, based on real facts that can be implemented at this point.
A small number of politicians are still skeptic about end of January deadline. Member of the Joint Commission for European Integration and a member of the BiH delegation in the Parliamentary Assembly of the Council of Europe, Sasa Magazinovic, said that the application can be submitted whenever BiH wants, even tomorrow morning, but no one would consider it and nobody will take it seriously.
"Quite often, we hear the phrase 'the credible application'. Credible application is that which we will submit when we met the requirements. If somebody in this state considers that it is time to submit an application in order to claim it as his political success, he is making a big mistake", Magazinović said.
He added that it is almost impossible to fulfill the basic requirements for a credible application by the end of January.