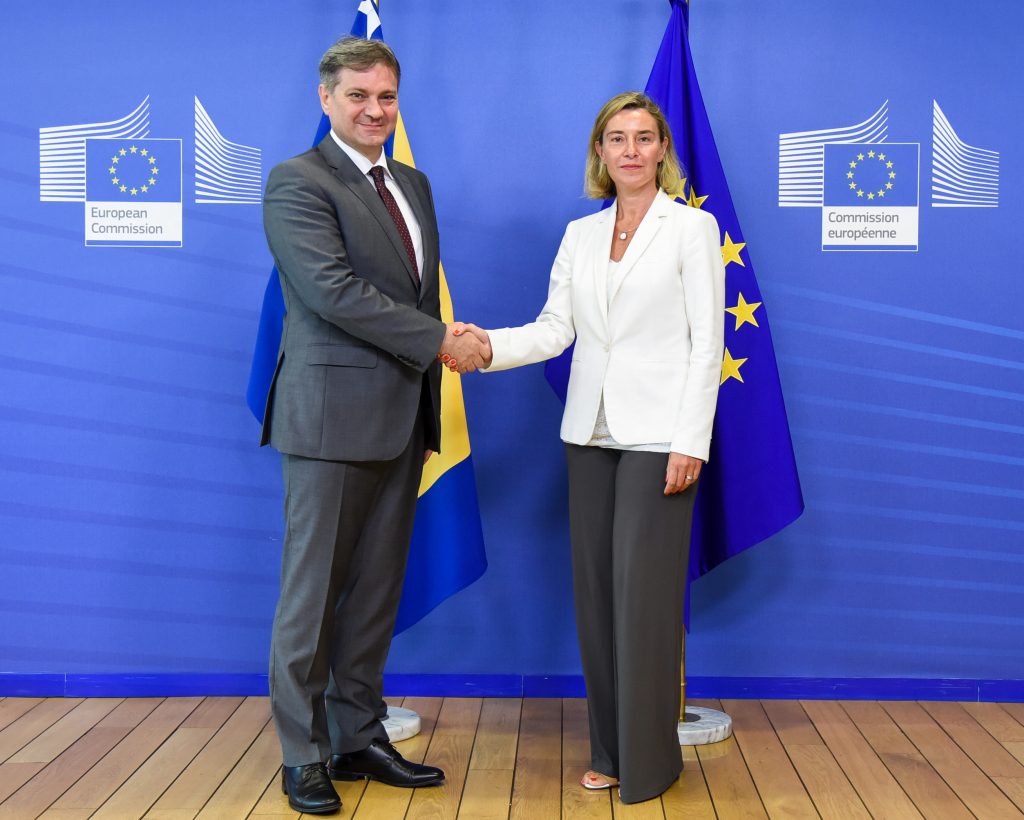 Sarajevo, September 5, 2016/Independent Balkan News Agency
By Mladen Dragojlovic
Chairman of BiH Council of Ministers, Denis Zvizdic, visited Brussels and met with the highest officials of the EU to discuss the achievements of BiH on the EU path.
According to member of the EC in charge of European Neighbourhood Policy and Enlargement Negotiations, Johannes Hahn, BiH made a lot of efforts in the implementation of reform agenda.
"If you look in economic figures, there is a significant improvement. It indicates that the country is on the way forward and I think that we must do everything to keep this momentum", Hahn said.
He added that he expects that EU will soon order the making of the "famous questionnaire" for BiH as the next step forward. Hahn emphasized that it is necessary to continue the work on implementation of reform agenda because for citizens the most important thing is security, economic perspective and further development.
"It means that all this will be followed by financial support, not only from EU than from different financial institutions", Hahn stated.
Chairman Zvizdic agreed that it is absolutely necessary to keep the momentum in reforms in order to get the EU candidate status next year. He also expects that all BiH efforts will be recognized on the Council of Europe meeting, September 20, when the conclusion about transfer of BiH application to European commission will be adopted.
"The Council of Ministers adopted the transport strategy and it means that BiH has fulfilled the condition for access to regional and national EU funds", Zvizdic said.
At the meeting Zvizdic and Hahn also discussed the political situation in BiH with special attention on the referendum in RS scheduled for September 25. They concluded that it is absolutely necessary that everybody in BiH respects the court decisions and especially the decisions of Constitutional court since this institution was formed in accordance with BiH Constitution.
On Monday, Zvizdic also met with Federica Mogherini, High Representative for Foreign Affairs and Security Policy/Vice-President of the European Commission, to take stock of the recent developments in the country's EU path.
"BiH made crucial progress in recent months in the context of the Reform Agenda, with the initialling of the SAA adaptation and the adoption of the Coordination Mechanism. These concrete steps will feed into the upcoming discussions with the Council when considering Bosnia and Herzegovina's application for EU membership. The positive momentum should continue", announced Mogherini office.
High Representative and Mr Zvizdic also exchanged views on the domestic political situation in the country ahead of the local elections of October 2, 2016.