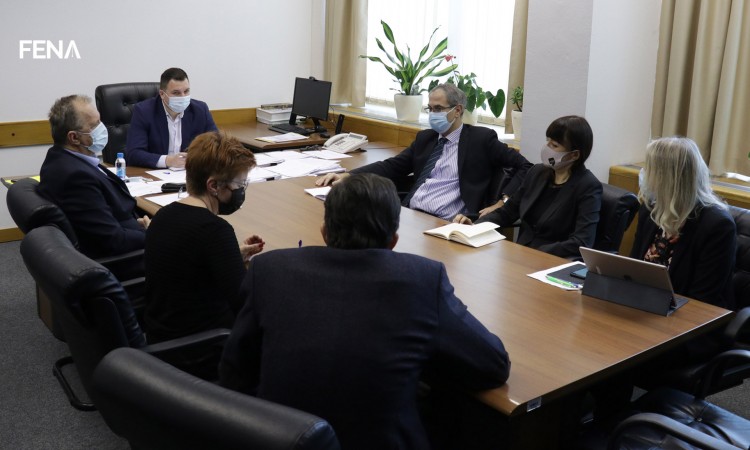 Special Representative of the Secretary-General of the Council of Europe for Migration and Refugees Drahoslav Štefanek met today in Sarajevo with Minister for Human Rights and Refugees of Bosnia and Herzegovina Miloš Lučić to discuss the migrant crisis in BiH.
Ahead of the meeting, Štefanek told reporters that he wanted to discuss possible solutions with the authorities of Bosnia and Herzegovina. He visited the Una-Sana Canton and the "Lipa" migrant camp yesterday, wanting to see the situation there at a time when all European eyes are at Bosnia and Herzegovina and the situation at the "Lipa" migrant camp.
He witnessed the dire conditions facing the residents, further aggravated by the winter and cold weather. He stated that he could understand how difficult it is to be in such conditions for half an hour or an hour, let alone for much longer.
Noting that the local community in Bihać does not want the return of migrants to "Bira", Štefanek hinted at a possible second solution but refrained from disclosing more details to reporters before discussing it with BiH authorities.
This morning, he also talked with the ombudsmen and underlined the search for solutions to the migrant crisis as the goal of this visit to Bosnia and Herzegovina with particular emphasis on the Una-Sana Canton, where he had the chance to speak with migrants and representatives of the city and cantonal authorities.
Before today's meeting with Štefanek, Minister Lučić reminded reporters that at the end of last year, during the division of responsibilities for the three state ministries in managing the migrant crisis, his Ministry was tasked to provide food and hygiene supplies to migrants.
Lučić also initiated a meeting with BiH Civil Affairs Minister Ankica Gudeljević and Security Minister Selmo Cikotić. /ibna