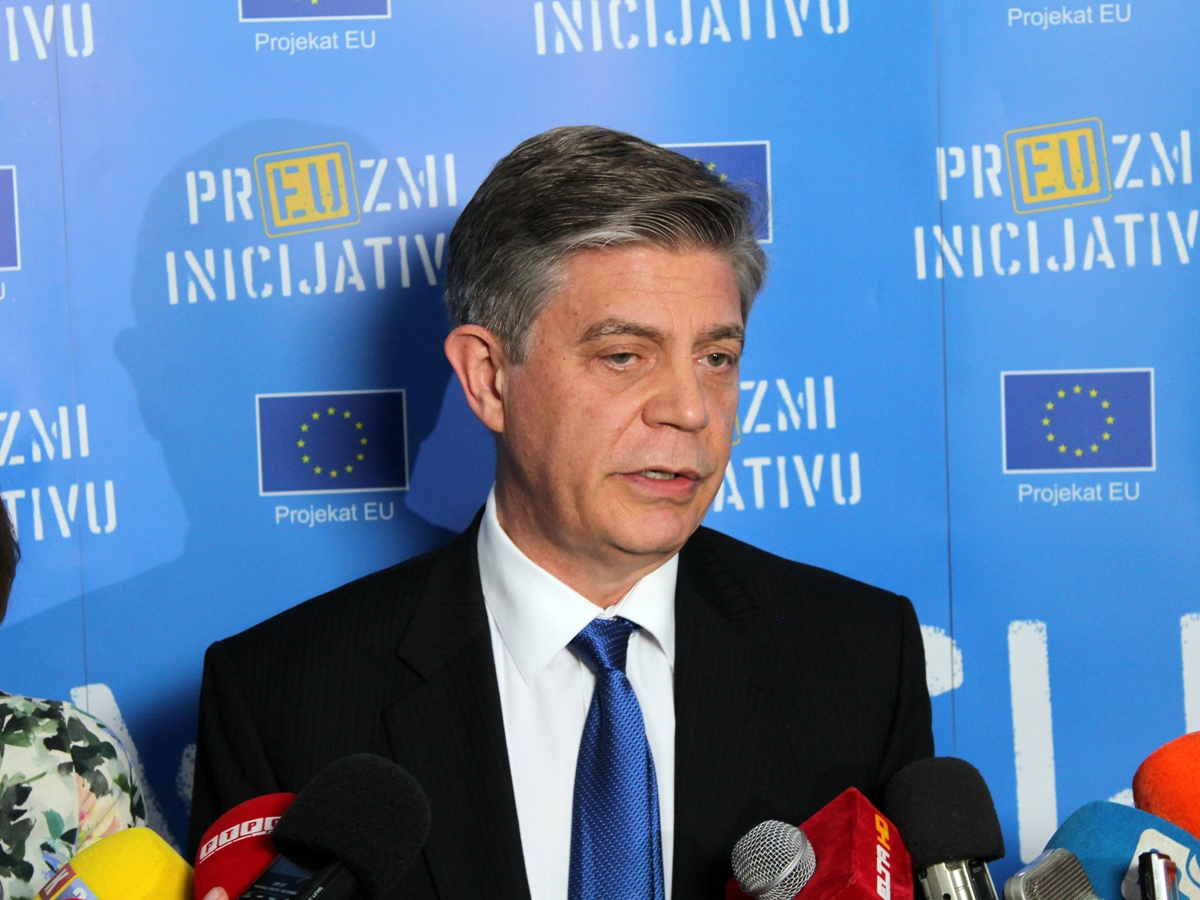 The Head of the EU Delegation to BiH, Lars-Gunnar Wigemark, said on Wednesday in Mostar that authorities in BiH must stop setting conditions and establish a government at state level as soon as possible.
He recalled that the EU and its senior officials repeatedly warned that all parties had to give up any conditioning; especially if it is about issues for which there is no chance that an agreement would be reached.
"At this moment, it's important to find a formula and start working. So much is waiting for it to be done," Wigemark told reporters, commenting on the fact that the adoption of the NATO/MAP Action Plan is becoming a precondition for forming government at the BiH level.
Speaking about the problem of migrants, Wigemark stated that the Ministry of Security and the Council of Ministers in the technical mandate are responsible for the issue of migration.
"It is necessary to establish a system for resolving this issue," Wigemark said. "You cannot just choose the locations for the accommodation of migrants."
He says that the EU Delegation is against the relocation of migrants to the immigration centre of "Vučjak", near the city of Bihać because that location is on the border with the EU and would be "a magnet for migrants", which would lead to major problems.
"In addition, it is a former landfill and we are concerned that there is the presence of methane and dangerous substances that could cause fires and other problems. The issue of migration is our shared responsibility," Wigemark said.
Additionally, in the letter to BiH Council of Ministers Chairman, Denis Zvizdić, Wigemark emphasizes that, if BiH fails to solve a number of contentious issues, the promised EU assistance could be withdrawn.
Wigemark thanked Zvizdić for the prompt and effective intervention of relevant authorities after the fire that occurred in Miral Immigration Centre in Velika Kladuša on June 1, 2019.
"I would like to inform you that the EU Delegation to BiH at the last stage of signing a delegation agreement for the implementation of the second IPA special measures to support BiH in the management of migration flows. Within this special measure, the EU will allocate a total of 13 million euros, out of which 5 million from our annual IPA 2019 action program for BiH and additional 8 million from other available sources. These funds will be used to cover the basic needs of migrants, asylum seekers and refugees, namely housing, food, water, sanitation and hygiene, non-food items, access to health care, education and social welfare services. Additional support will be provided to increase the capacity for identification, registration, direct assistance and referral to refugee, asylum and migrant services, as well as support for assisted voluntary returns," Wigemark stresses./ibna