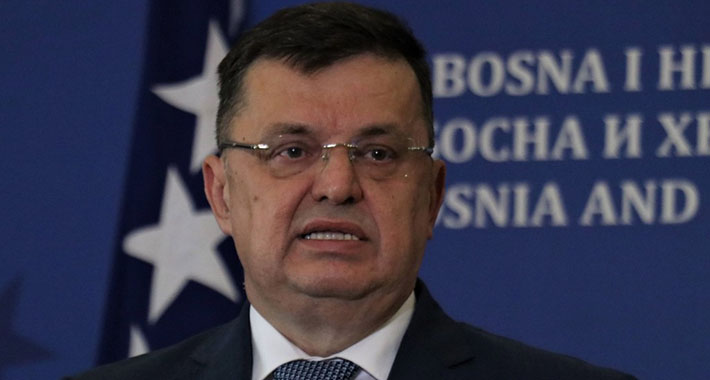 Chairman of the Council of Ministers of Bosnia and Herzegovina Zoran Tegeltija (SNSD) said today that it is unrealistic to expect BiH to reopen its borders to EU countries before the end of June, with the possibility of imposing restrictions for some countries or regions.
However, he said, the state will monitor the epidemiological situation because border management proved to be an important measure for controlling the coronavirus pandemic, and during the reopening of the border, health workers and economic recovery were taken into account, and that decisions of neighbouring countries and the EU were monitored.
He reminded that initially the border was reopened for the entry of businesspeople with restrictions, people with dual citizenship and citizens of neighbouring countries in order to keep the epidemiological situation stable, and announced that they would continue to monitor what the EU is doing.
An MP from the Bosniak Caucus in the House of Peoples of the Parliamentary Assembly of Bosnia and Herzegovina, Denis Bećirović (SDP), asked today at the session of that House Chairman Tegeltija when the competent state bodies plan to reopen the state border for EU citizens of BiH origin.
"It needs to be resolved and regulated as soon as possible. In some EU countries, there are many citizens who are from BiH and who want to visit their homeland during the summer, so it is necessary to send them a clear message when they can come to BiH, but that is not clear from the answer of the Chairman", he said.
Bećirović reiterated that he was not satisfied with the work of the BiH Council of Ministers during the pandemic that affected many countries in the world, including BiH./ibna