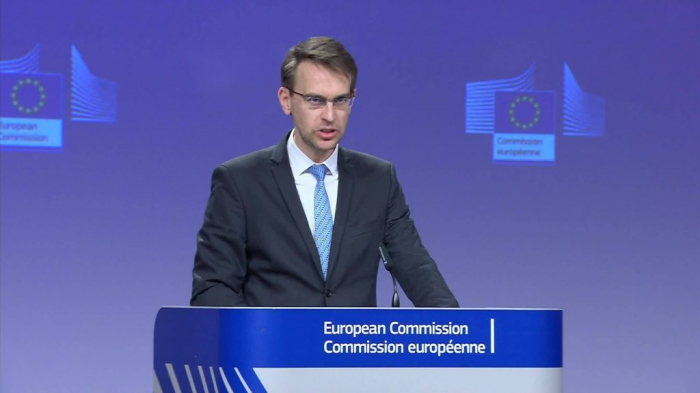 The European Union's position on the Western Balkans and the borders in the region is very clear; there is nothing to change, European Commission spokesman Peter Stano said on Tuesday in a daily press briefing.
To a question regarding the alleged non-paper that Slovenian Prime Minister Janez Janša reportedly sent to Brussels, which stipulates the redrawing of borders in the Western Balkans, the EC spokesperson said they were not aware of such document. He suggested that any question on this matter should be addressed either to the Slovenian partners or the European Council.
Nonetheless, Stano said, the EU's position on the Western Balkans and their borders is very clear.
"There is nothing that needs changing on that matter. We should work towards regional cooperation, reconciliation, this is the idea and this is the logic of the accession process. To try to solve all the issues that might be between the countries in a process that does not go into dangerous areas and sticks to the EU law and EU principles," he said.
The Slovenian PM himself denied the allegations, saying that he last met with European Council President Charles Michel last year and he could hardly hand over any document in February or March this year. He stressed that Slovenia is "seriously seeking for solutions towards the development of the region and the EU perspective of the Western Balkan countries" and that such claims are "trying to prevent such goals."
The allegations were triggered by a statement by the BiH Presidency's Croat member Željko Komšić, who told the Press on Monday that Slovenian President Borut Pahor had asked the Presidency members during his recent visit to Sarajevo whether a peaceful dissolution was possible in BiH.
Bosniak Presidency member Šefik Džaferović also confirmed this was a topic that had come up.
Pahor, on his side, confirmed that he supports the territorial integrity and sovereignty of Bosnia and Herzegovina, explaining that he never called for the dissolution of BiH. /ibna