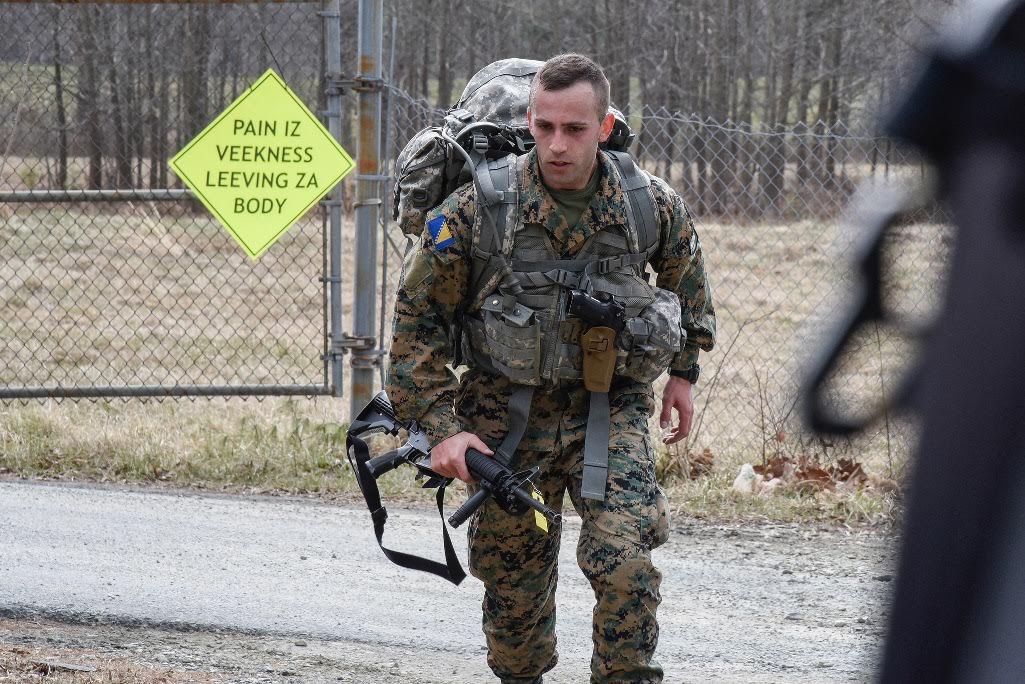 At the Maryland National Guard (MDNG) organisation, members of the Armed Forces of Bosnia and Herzegovina (AF BiH) participated in the competition for the best soldier and officer at the "Best Warrior Competition" (BWC 2018) which took place on March 15-18 in Maryland (USA).
This was the fourth time that members of the AF BiH participated in this competition, which was realised within the framework of the "Vojska-Vojsci" (M2M SPP) Cooperation Program, with the support of the Department for Defense Cooperation (ODC) of the United States Embassy in Sarajevo.
"The BiH team (Marko Vidović, Matija Ivaković, Ermin Hajrić and leader Dajana Dangubić), despite the very strong competition, achieved notable results and successfully represented the AF BiH and the state", the BiH Ministry of Defense announced.
During the four days of the competition, AF BIH members had the opportunity to demonstrate their knowledge, psychoanalytical skills and abilities in 10 disciplines and compete with members of the Armed Forces of Estonia and the National Guard of Maryland. Some of the disciplines in which participants competed were day and night navigation with specific tasks, giving first aid, shooting under stress and walking 15 kilometers under full equipment. Sergeant Matija Ivaković won first place in his category, while in the overall rank he won an enviable third place.
"The feeling when I learned that I was the best was incredible. Until that moment, we had no insight into the results achieved. When they read my name, I could not believe it. I feel a bit tired, but I am happy and satisfied after all I have achieved. It was very hard and demanding to achieve this result, which means a lot of work, preparation and concentration," Ivaković said.
Lieutenant Marko Vidović said that it was an honour and a wonderful feeling to participate in this event and represent the AF BiH.
"In many disciplines, I was among the top three, but still unable to win. In the end, I feel satisfied because I took part in a great adventure and I know that I gave my best, and that is something that is remembered for a lifetime. Sergeant Ivaković showed everyone the quality that the most intelligent soldier should have, and soldier Hajrić was the one who did not give up even under the hardest moments", Vidović stressed.
In addition to the responsibility for the entire team, their training on the equipment that was not available to them in BiH, Lieutenant Dajana Dangubić had to be the coordinator between AF BiH team and the National Guard Maryland.
"I am proud of the efforts, work and commitment of the entire team. The competition was very challenging and, as an observer, I could conclude that the competition consisted of challenges that require a high degree of endurance, personal strength and skilfulness. I congratulate the entire team for the success, especially so Sergeant Ivaković on a well-deserved victory," said Lieutenant Dangubić.
The final award ceremony was attended by the military envoy of Bosnia and Herzegovina in Washington, Colonel Zoran Batarilo…. / IBNA