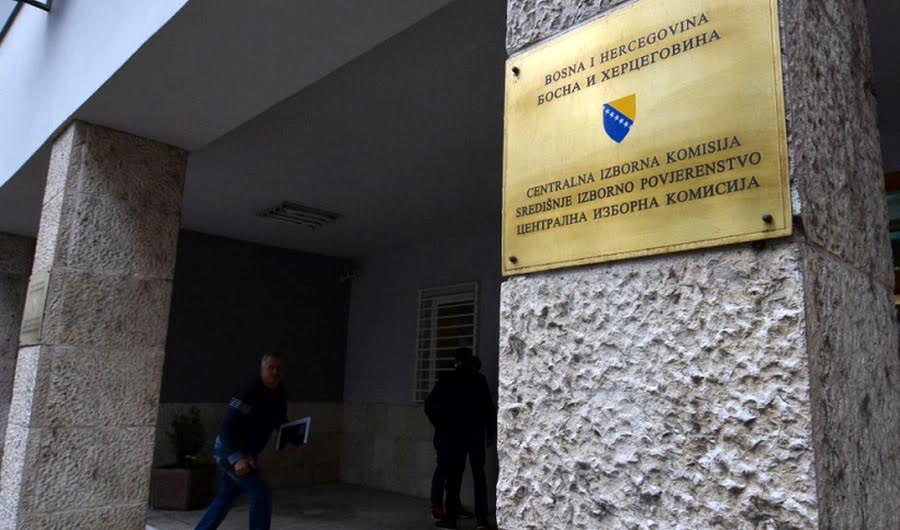 Bosnia and Herzegovina's Investigation and Protection Agency (SIPA), upon instruction by the BiH  Prosecutor's Office is investigating the disappearance of ten tonnes of paper from the Central Election Commission (CEC BiH) warehouse, intended for printing ballot papers.
BiH Minister of Security, Dragan Mektić, told journalists at a Tuesday press conference in Banja Luka, that it is an ongoing investigation.
"I can confirm the ongoing investigation about the missing paper but cannot elaborate further", said Mektić.
Unofficially, SIPA has asked CEC BiH to submit the documentation related to the consumption of raw paper intended for printing ballot papers in the past ten years. The investigation comes after an audit report on the work of the CEC BiH was published. One of the remarks in the report was that, as auditors found, the CEC BiH Inventory Commission used data about paper weight and dimensions from labels of unopened, originally packaged pallets.  However, on the 14 pallets, which had been opened and the unprinted paper had been used, its condition was determined on the basis of the existing warehouse records and the accompanying warehouse documentation. Auditors concluded that this way the exact weight (quantity of paper) on the pallets could not be reliably determined.
In the report of the Audit Office of the BiH Institutions regarding the CEC BiH it is stated that the CEC's Inventory Commission was not able to determine the actual quantity of watermarked paper because the Commission does not have a scale.
"Since the kilogram is indicated as a unit of measuring paper in the warehouse records, and the Commission does not have a scale, no check of the amount of paper in the warehouse has been performed. As the paper stock in the warehouse has been accumulating for many years, having in mind the fact that paper quality deteriorates over the years, during the paper procurement planning, which must take place every two years,it is necessary to take into account the existing stock in the warehouse", the report said.
CEC BiH denied that the paper disappeared and considers the SIPA investigation as "normal" because of the firm public and media pressure on the Prosecutor's Office. The amount of paper, which allegedly was stolen from the warehouse, is enough to print half a million of ballot papers and significantly influence the results of the election…. / IBNA