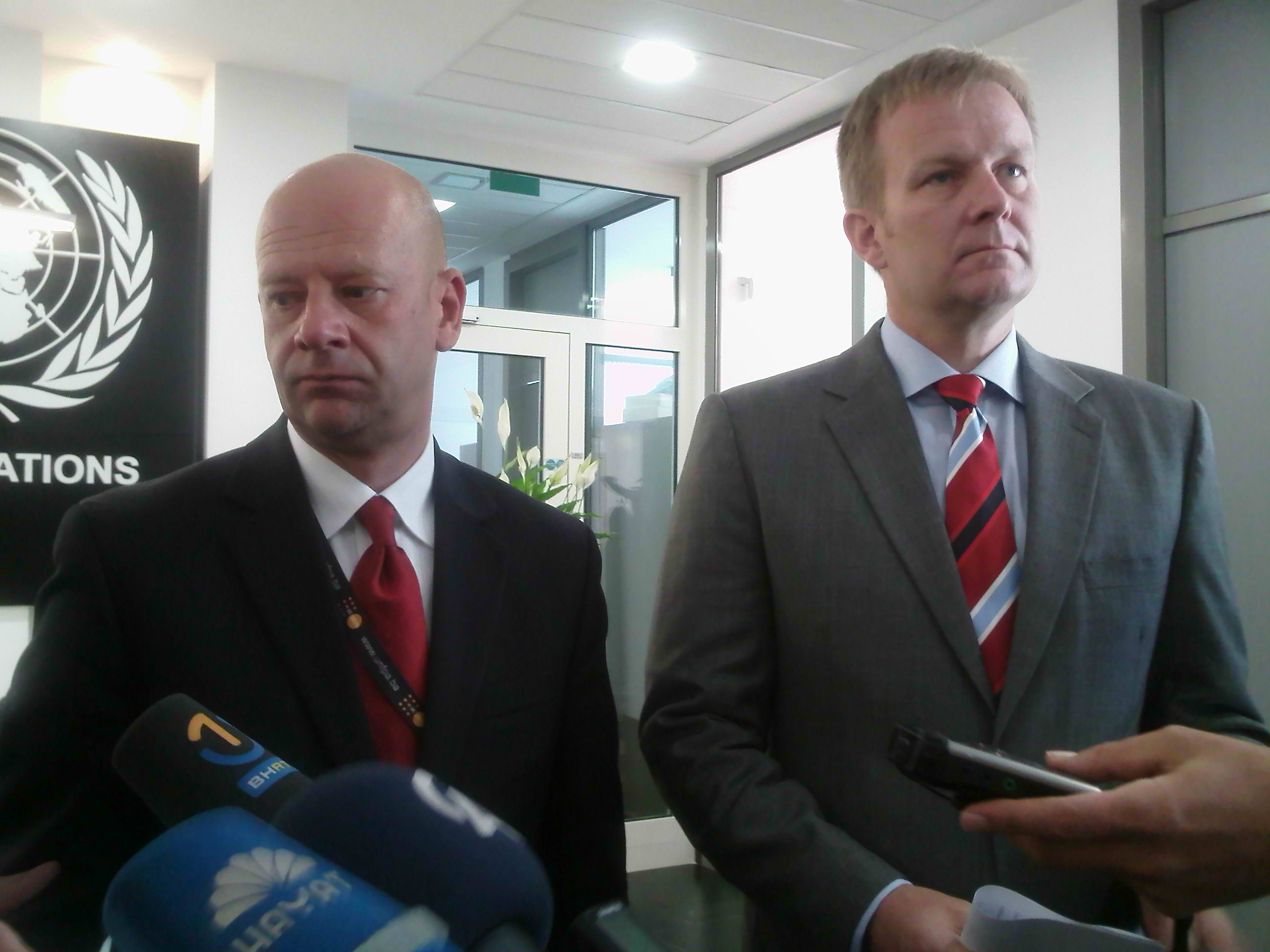 By Nevena Šarenac – Sarajevo
The Resident Coordinator of the UN to BiH Yuri Afanasiev expressed hope today that BiH will be among the first countries that will sign the convention, the agreement on trade arms that was recently adopted by the UN General Assembly.
"The question of arms control in the context of EU expansion is of mutual interest for the EU and for the UN'', said Afanasiev to journalists in Sarajevo after the opening of the ministerial conference "Arms Control in EU Accession", which was organized by the United Nations Development Program (UNDP) in cooperation with the Office of the Special Representative of the EU.
The basic themes of the conference are arms trade and the collection campaign and registration of small arms and light weapons.
Afanasiev expressed concern due to the large amounts of weapons that BiH citizens illegally possess, and which, according to statistics, make up around 4 million pieces. He is also concerned about the surplus weapons that have still not been destroyed and is stored, and this presents a threat.
The Head of the EU Delegation and Special Representative of the EU to BiH Peter Sorensen welcomed the establishment of the operative working group to the BiH Council of Ministers that would work on issues of arms control.
"The issue we are discussing today is of great interest for all of us, because it is about our security. Precisely for this reason, the EU until now has spent 8,3 million euros in funding for the field of arms control, and this would continue in the future with the help of good partners, such as the UNDP that has conducted a number of activities'', said Sorensen.
The Commander of EUFOR General Major Deiter Heidecker said that EUFOR fully supports the initiative for arms control and is willing to provide assistance.
"We think that it is really necessary to take over something on this issue, and we are able and are willing to help as much as we can. In this sense, we will fully support the efforts of the EU and UNDP'', added Heidecker.
The FBiH Minister of Internal Affairs Predrag Kurteš believes that the illegal possession of weapons and explosive mines, as well as the arms trade, is a serious problem not only in BiH, but also in the entire world.
"I started an initiative to have a law adopted on amnesty for those who possess illegal weapons. In cooperation with the FBiH Ministry of Justice, yesterday I signed a draft law on amnesty and sent it to the government for adoption. I hope that the government would immediately submit this draft to both houses of the FBiH Parliament so that it is finally adopted'', said Kurteš.
He explained that this law would enable citizens who illegally have guns to, without any criminal or civil action, to hand over their weapons in the period of two years from the day of the adoption of the law.