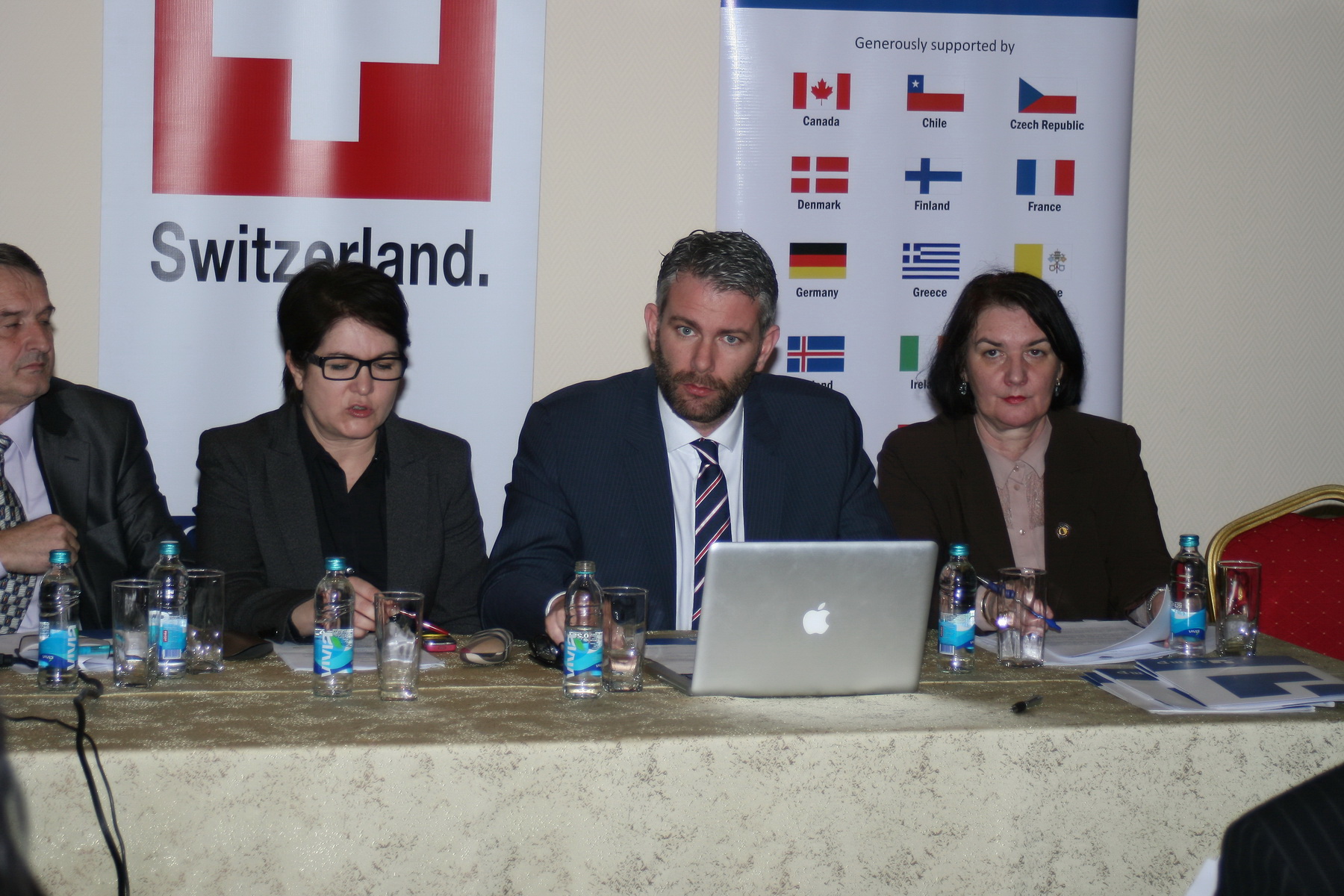 Banja Luka, February 17, 2015/ Independent Balkan News Agency
By Mladen Dragojlovic
According to the data of International commission on missing persons, BiH is still searching for about 8,000 persons who have gone missing during the 1992-1995 war. The total number of missing persons at the end of the war was about 31,500 and until now about 23,000 have been found and identified, which is about 70 percent.
The Institute held a presentation of its work on Tuesday in Banja Luka and chief of Programme for Western Balkan, Matthew Holliday, told the media that BiH made huge efforts in the search for the missing persons.
"We are talking about 14,792 persons, which are identified by DNA analysis and over 8 000 were identified by the traditional methods prior of 2001, when we introduced the DNA method. We have several recommendations for the future of these efforts. First and foremost is the political and public support to Institute for missing persons BiH. In addition, the Law on missing persons must be implemented, the Central record which was established must be verified, and fund for the families must be established", Holliday said.
He added that the process of reviewing the remains in morgues in BiH must continue because it has already yielded important results in search for missing persons. Holliday denied the claims of the associations in RS about discrimination in this process. In last several years RS associations of families of missing persons are complaining that Institute and International commission are searching only Bosniak victims, since a small number of Serb victims was found and identified.
Holliday said that all the families of 8,000 persons who are still missing are unsatisfied regardless of nationality.
"We analysed the Central record and found that there is no discrimination. If you look on proportions in register in RS and proportions in records in BiH Federation about identified persons, the proportion is almost identical. 72 percent of those who were registered in RS were identified, and 74 percent of them in BiH Federation were identified. This indicates that there is no discrimination, concluded Holliday.
President of the Association of Families of Detained and Fallen Veterans and Missing Civilians of Republic of Srpska, Nedjeljko Mitrovic, told the media that Association is not satisfied with results of international commission on missing persons and Institute for missing persons BiH.
"The Institute practices discrimination in the search for the missing persons, because only 235 Serb victims have been identified since the institution started working. We are discontent with the work of the International Commission on missing persons too, because it used its mechanisms to find the victims of Bosniak nationality. We don't have anything against that, but they should have helped the families of Serb victims too", Mitrovic said.