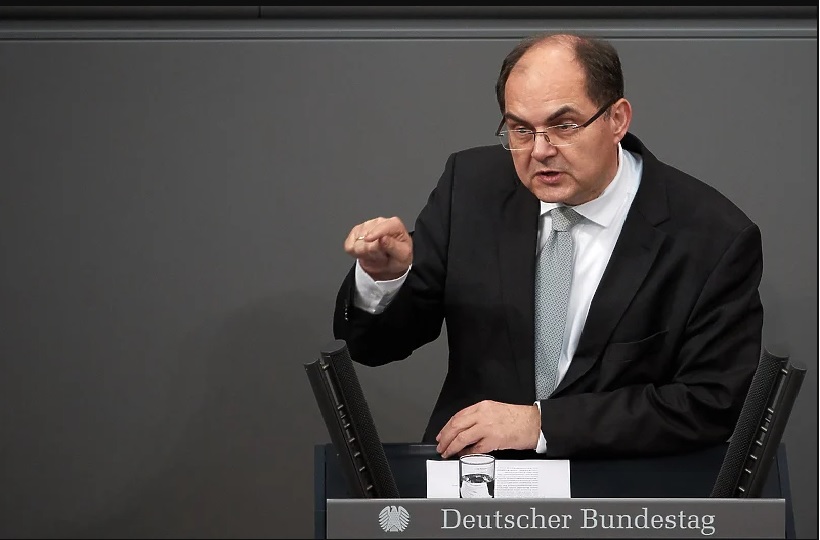 At last, on Wednesday, weeks-long rumours were confirmed about international community High Representative to BiH Valentin Inzko stepping down, and Christian Schmidt being the front-runner to become his successor.
Inzko, appointed on March 2009, was in charge of "overseeing of the civil aspect of Dayton Peace Agreement implementation" and being the "interpreter of Agreement". He will be remembered as the man who did not use the "Bonn powers" against politicians in BiH, although mostly Bosniak politicians were demanding that he did. That is why he was nicknamed "the man who expresses concerns."
Josip Juratović, a member of the Bundestag, confirmed to N1 on Wednesday that Christian Schmidt will officially be Germany's candidate for the position,  adding that the initiative of the German Minister of Foreign Affairs Heiko Maas had passed the procedure in the Government of Germany.
Juratović described Schmidt as a quiet but practical and consistent person.
When asked what the chances are of Schmidt being elected by the Steering Board of the Peace Initiative Coalition (PIK) and confirmed by the United Nations Security Council (UN), Juratovic said it is German policy not to send people into uncertainty.
"There is a huge chance that he will be approved," he said.
According to Juratović, Schmidt is aware of the situation in the country and the Western Balkans quite well.
"He is someone who's been monitoring the situation in the Western Balkans since the 1990s. Not only does he know BiH, but also the wider region, and he is someone who will not take over his position without being aware of the situation in the region well. Another question is what goals will be set. I believe he is not biased against either side, but strictly adheres to the democratic foundations. We agreed that we will meet next week to harmonize opinions on how to continue to operate strategically," Juratović stated.
Christian Schmidt is a politician of the Christian Social Union and a former Minister of Agriculture of Germany.
The members of the Steering Board are France, Italy, Japan, Canada, Germany, Russia, the United States, the United Kingdom, the EU Presidency, the European Commission and the Organization of the Islamic Conference (OIC) represented by Turkey.
The Russian Embassy to BiH announced that their attitude toward the Office of the High Representative remains unchanged; the OHR should shut down as soon as possible. /ibna