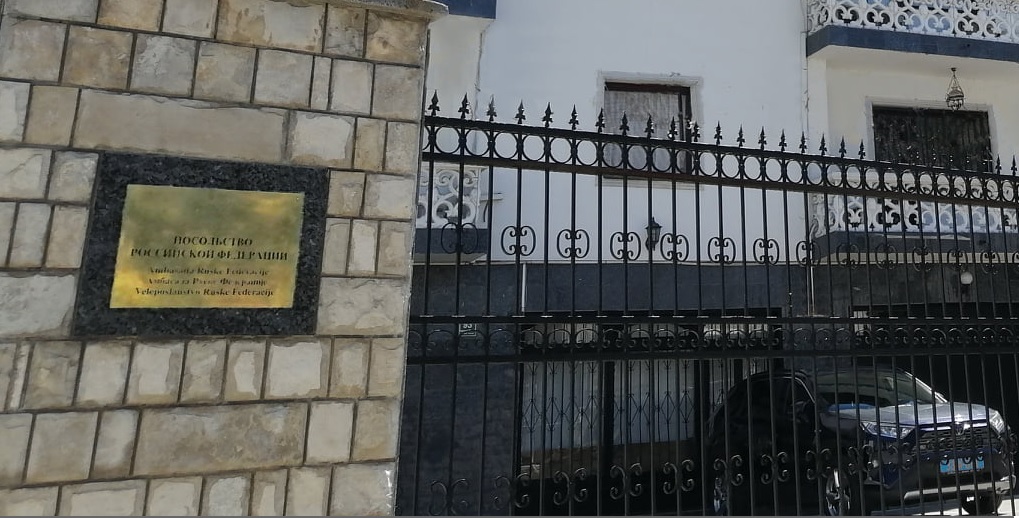 The Russian Embassy in Bosnia and Herzegovina confirmed its earlier stance that the mandate of Christian Schmidt, who is serving as High Representative in BiH, is "illegitimate" because "the principle of consensus was not respected when proposing his candidacy, nor there was the approval of the UN Security Council."
The embassies of Russia and China however issued diplomatic notes, rejecting Schmidt's appointment.
The Russian Embassy stated on Monday that "the note of the Chinese Embassy in BiH on non-acceptance of Schmidt's legitimacy as the new High Representative in BiH represents China's principled position, based on international law, whose support structure is the UN Organization."
The embassy commented on the criticism it has been facing for its position on Schmidt's service, saying that many do not understand the rules and activities of the Peace Implementation Council, the international community organisation that appoints the High Representative.
"A number of documents – the General Framework Agreement for Peace in BiH, UN Security Council resolutions, documents of the Peace Implementation Council (PIC) and its Steering Board and, ultimately, established practice – provide for a procedure for electing a High Representative," the embassy posted on Facebook.
Embassy argues that the PIC Steering Board has been appointing High Representatives exclusively through consensus and that the UN Security Council would then confirm the appointment.
"It is precisely this procedure that our Western partners have always insisted on. And it is clear why. Each time, they had to obtain the approval of the UN Security Council so that the High Representative could use his entire arsenal of powers. As for the consensus, we remind that this procedure was followed even in regard to (former High Representative) Paddy Ashdown, whose candidacy Moscow initially did not agree with," the Embassy said.