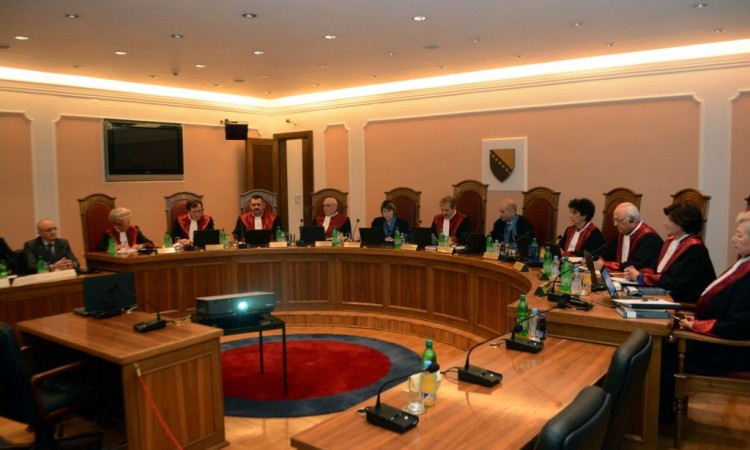 The Constitutional Court of Bosnia and Herzegovina has ruled that the restriction on the movement of persons under the age of 18 and over 65, adopted to prevent the spread of coronavirus, is in violation of the rights of citizens.
The Constitutional Court found that the appellants' right to freedom of movement under Article II (3) (m) of the Constitution of Bosnia and Herzegovina and Article 2 of Protocol No. 4 to the European Convention had been violated, as there is no proportionality, that is, a fair balance between the measures ordered by the impugned order and the public health interests. The Court concluded that the rejection of more lenient measures had not been previously examined and justified; that the imposed measures were not strictly time-limited, nor did they provide for the obligation of the Federal HQ to regularly review and extend these measures only in the event that it constituted a "necessity within a democratic society".
"The Constitutional Court concludes that the appeal seeking the annulment of the impugned order is partly unfounded because such a repeal, given the undoubted public interest in imposing certain restrictions, could have negative consequences before the competent authorities have the opportunity to consider the impugned measures in accordance with this Decision", the Constitutional Court of BiH notes in a statement.
Unofficially, the Federal Civil Protection Headquarters has been given a deadline to align the Order with the BiH Constitution and the European Convention.
The decision came after several appeals from citizens calling for the measures imposed by the Federal Crisis HQ, that restricted the movement of persons under the age of 18 and over 65, to be abolished.
What is more, the Crisis HQ recently announced that this measure could be eased in the next week so that minors and persons over 65 would be allowed to step out during the week for a certain amount of time.
The BiH Constitutional Court has previously announced that this institution follows all orders, decisions and recommendations of the Crisis Response HQs. Court President Zlatko M. Knežević emphasized that decisions that were disastrous for the constitutional order were quickly withdrawn, such as the decision to ban mutual contacts between municipalities and local communities. /ibna