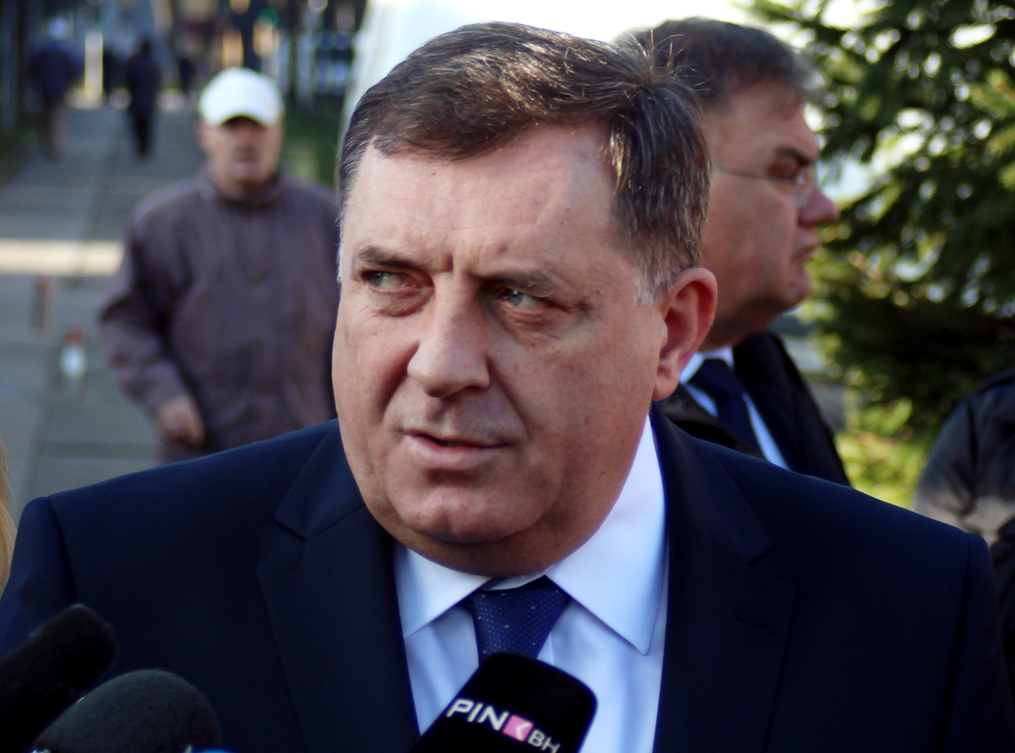 Serb member of the BiH Presidency Milorad Dodik stated Thursday that Republika Srpska would not respect the decision made by the Una-Sana Canton (USC) authorities on banning the transport of migrants to this canton.
"Migrants passing through the territory of Republika Srpska will be transported to the final destination (on the boundary line with the USC) and will be shown the way out from there", Dodik told N1 Television.
Answering the question what will happen to migrants after the USC Task Force made a decision on Wednesday to ban the transport of migrants to and within that canton, and the fact that about 300 migrants enter this canton from Republika Srpska every week, Dodik stresses that Republika Srpska's policy on migrants is well known.
"By recording citizens' reports to the police, we know where they are and which routes they are taking. Migrants cannot move freely through the territory of Republika Srpska, commit possible crimes and put pressure on the population," Dodik pointed out.
He explained that certain measures had been taken within which migrants from Bijeljina were transported to the place they want, which was mostly the Una-Sana Canton.
According to him, the reaction of the Republika Srpska population to such measures is excellent.
"I feel for the people of Una-Sana Canton, but we will not stop the practice of gathering migrants and transporting them wherever they want outside Republika Srpska; there will be no collective centres here", Dodik said.
He asked what would have happened if Republika Srpska had introduced a ban on not letting people enter Republika Srpska from this canton or the Federation of BiH. "Well, the whole world would rise up and make an issue about it", Dodik stated.
The Una-Sana Canton Task Force has tasked the Police Administration of the Cantonal Ministry of Interior to set up permanent checkpoints at the entrances to the canton and prevent an additional influx of migrants.
In the conclusions reached Wednesday with the aim of maintaining the security and health-epidemiological situation due to the excessive influx of migrants to this area, the Task Force banned providing migrants with accommodation, the cantonal government announced./ibna