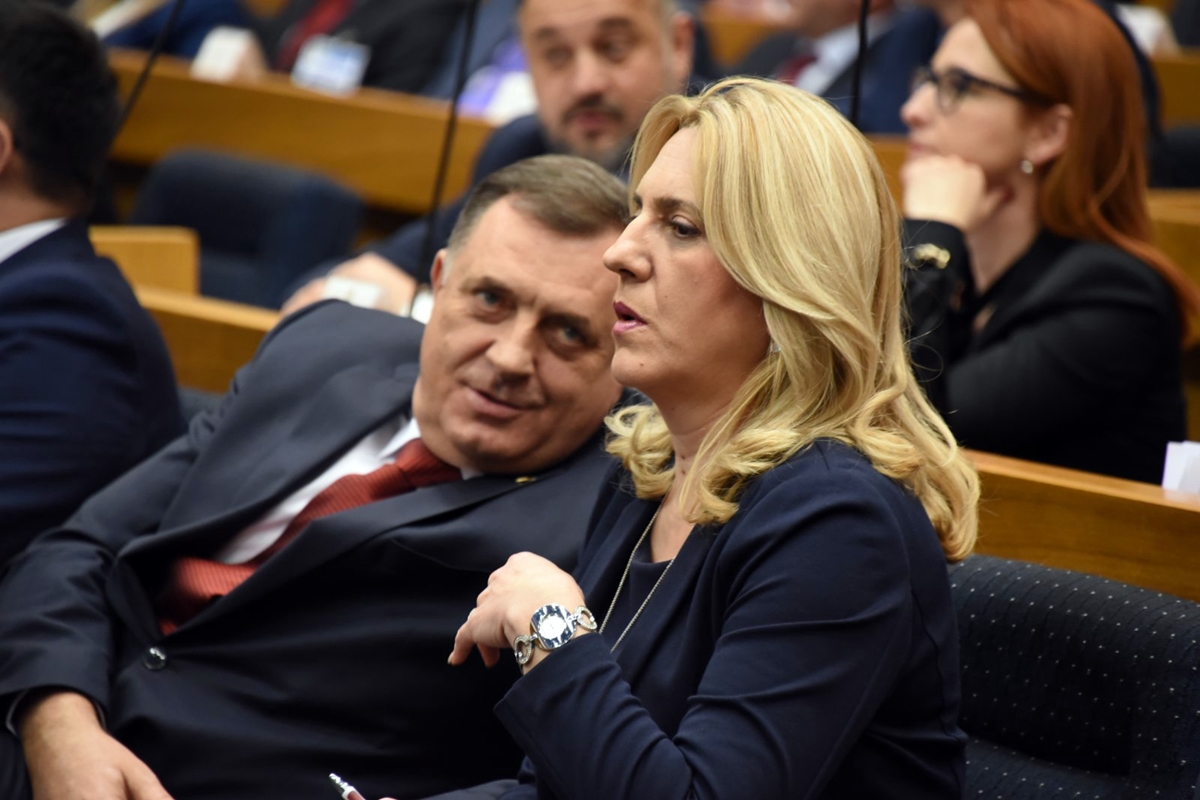 Republika Srpska President Željka Cvijanović said Friday in Banja Luka that Republika Srpska could not accept the method of appointing a new High Representative in BiH, thus called for the protection of international law.
After meeting with the leaders of the political parties that make up the ruling coalition, Cvijanović stressed that the method of the new High Representative's appointment was inconsistent with what the Dayton Accords define and that the international community was showing inconsistency.
As SRNA Agency reported, Cvijanović pointed out that an attempt was being made to appoint a new High Representative illegally.
"We understand that Valentin Inzko has been without credibility here for years, but that does not mean that clearly defined procedures should be bypassed when electing a new high representative," Cvijanović told the press in Banjaluka.
Cvijanović stated that she would invite representatives of the opposition to meet on Saturday to hear their opinion on this issue.
Friday's meeting was also attended by the Prime Minister of Srpska Radovan Višković, and the leaders of the SNSD Milorad Dodik, SP Petar Đokić, DEMOS Nedeljko Čubrilović, NDP Dragan Čavić, People's Party of Srpska Darko Banjac, and the representative of the United Srpska, Siniša Vidović.
Earlier, Serb member and Chairman of the BiH Presidency Milorad Dodik also expressed his disagreement saying that the Peace Implementation Council /PIC/ can appoint the high representative only to the Federation of BiH and not to Republika Srpska.
Dodik has said that Republika Srpska does not respect the arrival of the new high representative in this way and that he does not understand why he needs to embarrass himself and lose the credibility of a politician who was successful in Germany.
"If he thinks he will come here to manage something with arrogance, if he comes at all, then I am telling him that we don't intend to work with the illegitimate high representative and that their time is long gone," Dodik told reporters.
He has said this appointment is another humiliation inflicted upon all the peoples in BiH by the International Community.
"Bosniaks are obviously thrilled by the fact that they will get a new protector. They have a reason to celebrate something today, but if this is seen formally and legally, this is another bluff of the international community with a body that does not exist at all, and that is the PIC," Dodik explained.
He has said that the PIC is not entitled to appoint a high representative. "No high representative was appointed. Annexe 10 stipulates that its signatories should give their approval to a candidate who is confirmed by a relevant resolution of the Security Council," Dodik said.
He has added that this is a procedure that leads to a new high representative and that it is obvious that they want to ignore the existence of institutional and international law.