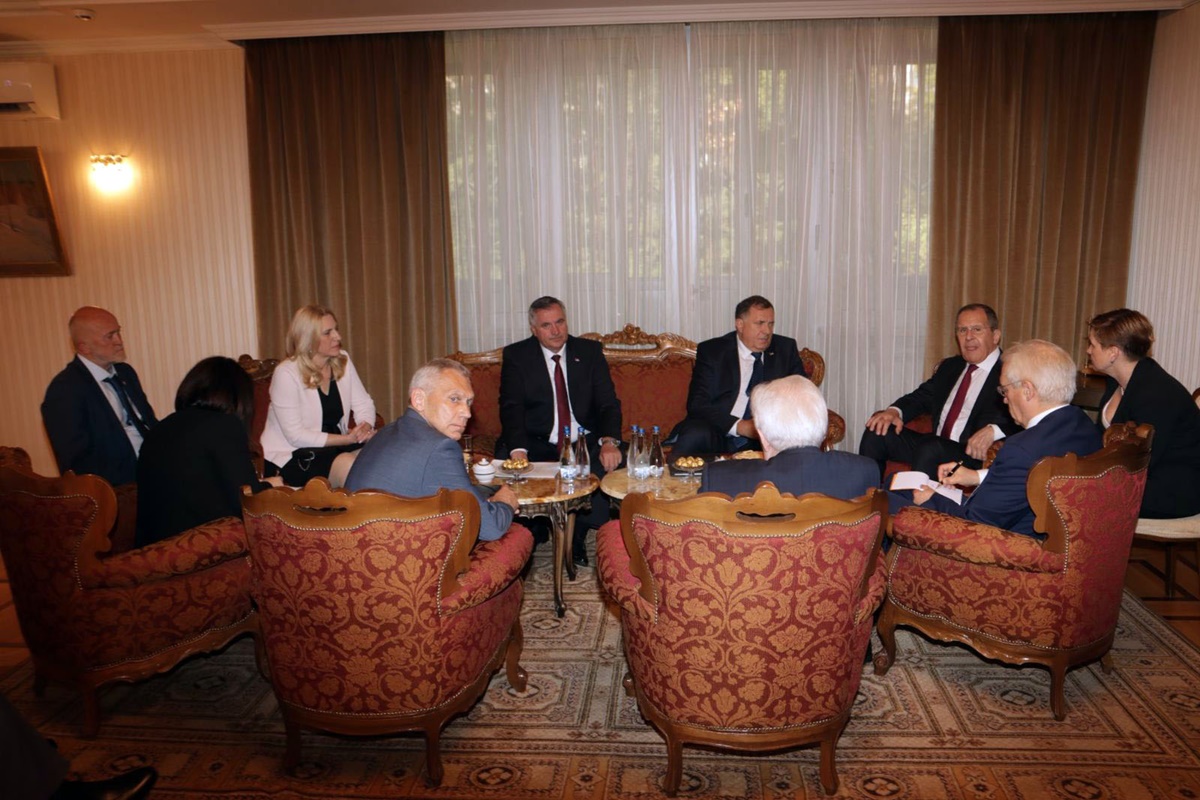 Serbian member of the Presidency of BiH Milorad Dodik assessed that tonight's meeting between the delegation of the Republika Srpska and the Minister of Foreign Affairs of Russia Sergey Lavrov in Belgrade was successful, stating that the topics discussed tonight would also be raised before Russian President Vladimir Putin during Dodik's next-week visit to Moscow.
After the meeting in Belgrade, Dodik expressed gratitude to Lavrov for the time he was able to find for talks with the delegation from Republika Srpska (RS), emphasizing that tonight's meeting shows "continuous cooperation" which is realized at the highest level of RS and Russian Federation officials.
"Everything we have created in our path of cooperation is being actualized. I want to express my deep gratitude to Russia for all the help during the coronavirus epidemic, and above all, for her political sensitivity and not missing the opportunity to protect the truth regarding the situation here in the Balkans, especially for issues of importance to the Serbian people in the UN Security Council", Dodik told reporters.
He reminded that Russia continuously criticizes in some way what the High Representative in BiH says in the UN Security Council, who disseminates "false information about the situation in BiH", and that thanks to such an attitude by Russia, the position of Republika Srpska is much more favourable.
As he said, at the meeting with Lavrov, the commitment to the Dayton Peace Agreement was confirmed.
He added that Russia is on the side of international law, as were all agreements that constituted the basis for resolving conflicts in this area.
Dodik expressed satisfaction that the projects for the construction of the gas pipeline, which is an important economic project for RS, would continue.
He emphasized that it was confirmed today that political, cultural and other forms of cooperation between the Republika Srpska and Russia would carry on.
"This was a good opportunity to reconsolidate after the corona epidemic our belief that we have a great friend on the Russian side, people who understand the situation and behave in such a way that do not want to cause harm to others", Dodik pointed out.
Dodik said that Lavrov was informed today about new details, about the work of the BiH Constitutional Court, which desecrates the constitutional system in a strange way to make decisions outside the Constitution, and that the West demands that those decisions be respected, which are usually against the Serbian people. /ibna