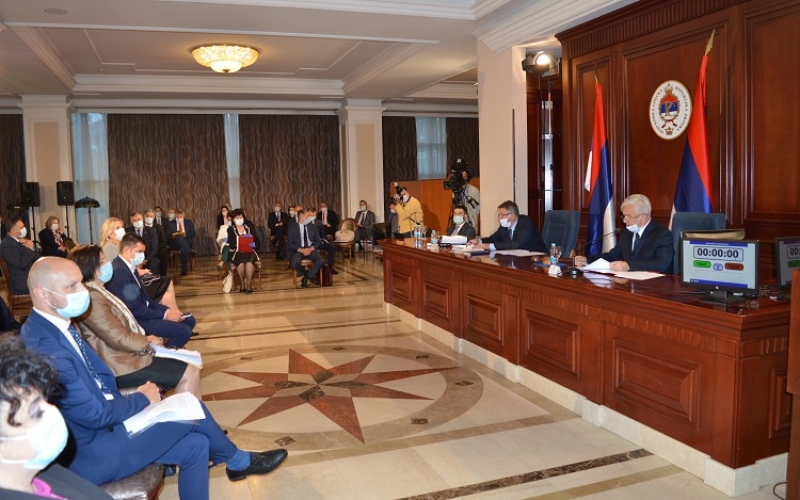 On Thursday, the Republika Srpska National Assembly (RSNA) terminated a state of emergency declared in the area almost two months ago, in an effort to prevent the spread of the coronavirus epidemic.
The MPs also decided that the curfew, which has been in force every night and on the weekends since 28 March, will be abolished on Friday. This means that Thursday's curfew will be the last one and after that citizens will be able to move freely.
During the state of emergency, RS President Željka Cvijanović was given the jurisdiction to adopt regulations with legislative power for as long as the Parliament was unable to convene.
Cvijanović addressed the RSNA on Thursday saying that "declaring a state of emergency was necessary as an effort to promptly respond to the crisis", while the main opposition remained skeptical by saying it had only slowed down government decisions which needed to be more resolute.
The BiH Federation did not declare a state of emergency, though it did declare a state of natural disaster, while its Parliament continued to function the entire time. This was the case for the entire country for the whole duration of the epidemic. /ibna