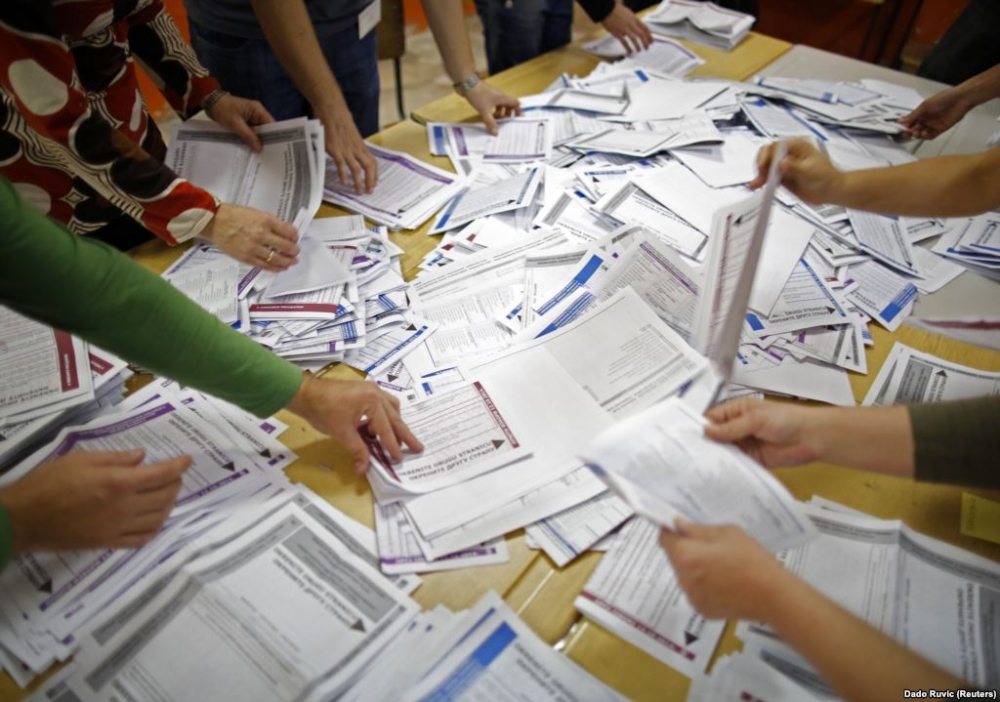 The BiH Central Election Commission (CEC) announced on Monday the preliminary results of the Mayoral by-elections in the cities of Doboj and Srebrenica, which include the results from November 15, 2020.
Following the local elections held in November, the CEC decided to repeat the procedure in Doboj and Srebrenica due to many irregularities. During its session held on January 21, the CEC passed a Decision annulling the mayoral and Municipal Assembly elections held in November in the Srebrenica constituency at 28 polling stations. At the same session, the CEC passed a Decision annulling the elections at 89 regular polling stations in the Doboj constituency for the level of Mayor and the Assembly of the City of Doboj.
Along with these decisions, the CEC also passed a decision to annul elections in Ustikolina and Travnik, however repeated elections in these cities will be held in April. In Travnik, the elected Mayor died on the day of the elections due to coronavirus.
According to the results of the mayoral by-elections in Doboj, votes have been counted in 96 out of a total of 106 polling stations and candidate Boris Jerinic (SNSD) has garnered 19,148 votes or 67.44%. Srđan Todorović (SP) follows with 4,645 votes or 16.36%, and Cvijan Filipović (SDS) with 4,600 votes or 16.20%. For the mayor of Srebrenica, Mladen Grujičić has won 5,189 votes or 67.62%, Alija Tabaković 2,433 votes or 31.70%, Mile Janjić 28 votes or 0.36% and Aleksandar Simić 24 votes or 0.31%.
It is noteworthy that Bosniaks in Srebrenica mostly boycotted the elections and just 160 out of about 3000 voters cast a ballot.
Repeat elections were held at 89 polling stations in Doboj and 28 polling stations in Srebrenica, of which 26 in Srebrenica and 2 in absentia. Voter turnout at polling stations today was 55.43 per cent in Doboj and 42.87 per cent in Srebrenica.
The complete turnout from all regular polling stations, including those held on November 15, amounts to 53.42% for Doboj and 46.53% for Srebrenica. /ibna