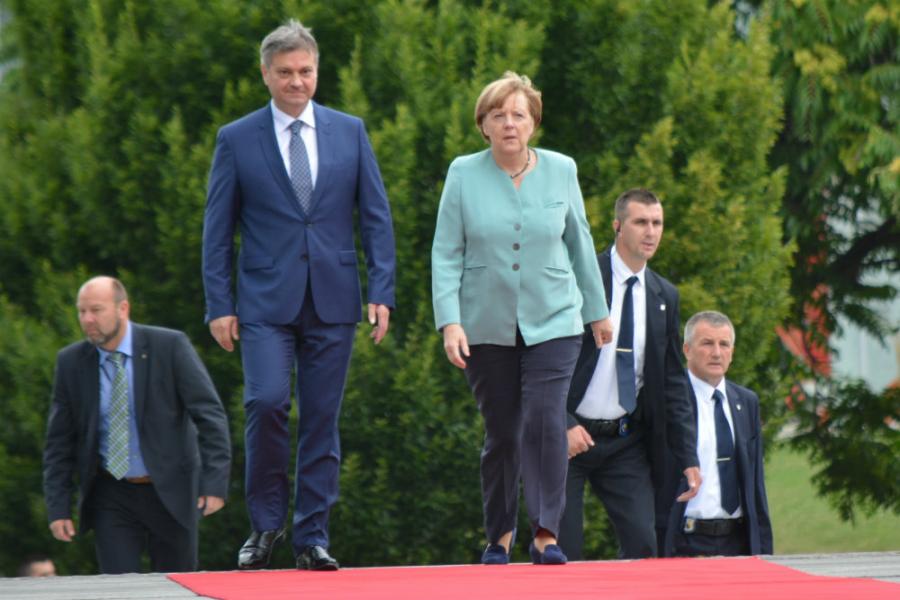 Sarajevo, July 27, 2015/ Independent Balkan News Agency
By Mladen Dragojlovic
Chairman of BiH Council of Ministers, Denis Zvizdic (photo), said at a press conference in Sarajevo that the biggest success of the Council in its first 100 days of work is the adoption of the so called "reform agenda" which was proposed by the EU and represents all that BiH should do to continue the way to EU.
Zvizdic said that first effects of the reforms described in the Agenda, will be felt by citizens in the last quarter of this year.
"The implementation of the Agenda will change the situation in the state and BiH will be able to walk step by step with other countries in region", Zvizdic said.
The Agenda was written for the period from 2015 to 2018 and it was supposed to be adopted in June this year, but governments in BiH failed to agree on that. Federation BiH Government adopted the Agenda at the session on Monday and this decision encouraged talks on reforms described in the Agenda, but also about other reforms necessary to set the country on the right path. Reforms include serious changes in areas of banking, insurance and other financial services, companies' rights, accounting and auditing, public procurement and concessions, intellectual, industrial and commercial ownership, the freedom to register business at desired location and other areas.
The text of the Agenda was unknown in public until Monday when Federation BiH Government decided to publish what they adopted. In the text it was  mentioned that the Agenda is "closely linked to the objectives of the new EU economic governance in the Western Balkans and is in line with the program of economic reforms, as a fundamental element which should encourage comprehensive structural reforms to maintain macroeconomic stability and foster growth and competitiveness".
"The Council of Ministers, entity and cantonal governments and Brcko District Government will continue the close consultations with the EU on this agenda, which will be developed, and will seek to clarify and explain any significant deviations from the agreed, so that progress can be clearly measured, understood and evaluated on a regular basis. Progress reports will be submitted to the EU Delegation in Sarajevo. The reports will be based on the facts and will be technical and short. The first report should be submitted on November 15, 2015", is emphasized in the Agenda
There is no doubt that German chancellor's, Angela Merkel, visit at the beginning of July enforced governments in the state to adopt Agenda and to try to fulfill the main goal of Zvizdic's Cabinet, which as he said at a press conference Monday, is membership candidacy status of BiH to the EU.