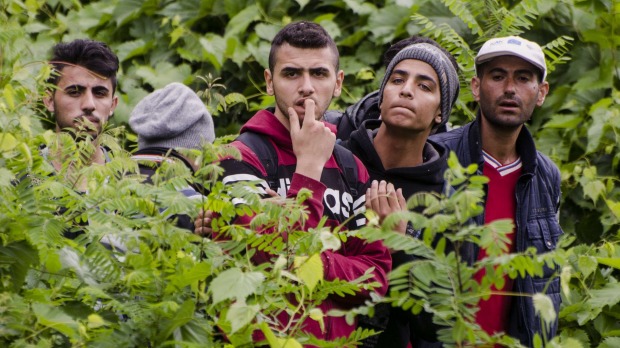 Sarajevo, July 31, 2015/ Independent Balkan News Agency
By Mladen Dragojlovic
As works on Hungary-Serbia border fence continue, Bosnia and Herzegovina authorities have a hard task preparing all relevant institutions for accepting the large number of refuges which will, most probably, use this country as transition on their way to EU.
Since Hungary decided to lift a fence on its border to prevent refugees from entering the country, the fear that a large number of them will come in BiH is raising. As experts warn, it is not just a question of security because all of them will have a right for bed, food and other rights in those cases. That can be a big problem for a country which already has financial problems. Many in the country are asking the same question: why come to BiH and not go directly to Croatia, which also shares a border with Serbia? The answer is simple: that border is guarded better than the one between BiH and Croatia.
Secretary in BiH Ministry of security, Bakir Dautbasic, told the media that fence are not in accordance with best practice and standards in the EU, but that the problem can escalate at any moment.
"BiH institutions follow the situation on the border with Serbia but all we know is that migrations, when they are massive, are difficult to control. BiH Border police, Center for foreigners and entities police institutions did a good job in the last several years and we expect that everything will be well organised, Dautbasic said, adding that BiH signed the agreement with Serbia on the quick readmission of migrants caught up in illegal crossing of the Drina river, which represents the state border.
He added that the Center for refugees from Middle East countries in Serbia is located in city of Banja Koviljaca, just two kilometers from the border.
According to BiH Border Police high official, Radisa Samardzija, the number of migrants who are trying to illegally cross the border is still on the same level as in previous years. He emphasized however that there is a danger of an increased flow of migrants from Serbia and FYR Macedonia.
"BiH Border Police is following the situation on the border and works to identify the places on the border where it is easy to cross from one country to another", Samardzija told the media.
He added that officers strengthen the control of vehicles which are able to take illegal migrants, as well as the use of falsification passports and other documents.