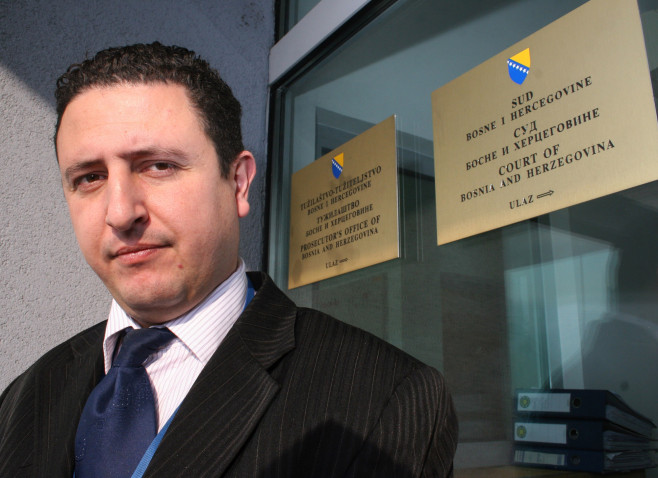 Sarajevo, December 2, 2015/Independent Balkan News Agency
By Mladen Dragojlovic
The investigations on terrorism cases in BiH may be in danger because the state Prosecution office need more prosecutors. For now, there are 40 investigations ongoing in the Office but just one prosecutor is working on them actively and in full capacity.
"Regarding the fact that the State Prosecution filed an indictment and already leads processes against about 20 people in connection with participating in terrorist activities and in battles in Syria and that Office leads active investigations against at least 20 persons, which can be connected with recruitment, organization and other illegal activities linked with Syria, it is obvious that the priority need is the appointment of prosecutors, which is pending for several months, due to various obstructions", the BiH Prosecutor Office announced on Wednesday after meeting of the state Task Force for fight against terrorism.
Boris Grubesic, spokesman of the Prosecutor's Office, said that this institution organised the meeting of the Task Force to discuss, with other relevant institutions, in an attempt to prosecute and prevent terrorist activities in BiH.
"The State Prosecution Office expects the appointment of new prosecutors in the Department for fight against terrorism", Grubesic stressed.
He added that, at this point, the most important issue is the appointment of prosecutors in this Department. Their appointment, as he said, is something the Office has been waiting for several months.
"Their appointment has not occurred due to various obstructions and there is hope that this will eventually happen so that we can fill the capacity and continue to work", Grubesic said.
He pointed out that the State Prosecution Office and the police and security partner agencies participate in several international operations linked with the fight against terrorism, together with several countries, and added that the security institutions also discussed new forms and modalities of terrorist activity, and it was noted that a lot of terrorist activities are shifted to cyberspace.
"Police and security agencies and the Prosecutor's Office must find ways to respond to these challenges. Prevention is most important in these cases because, when a terrorist act happens, the prosecutor's office and law enforcement agencies can just investigate the consequences", Grubesic emphasised.
Photo: Faktor.ba