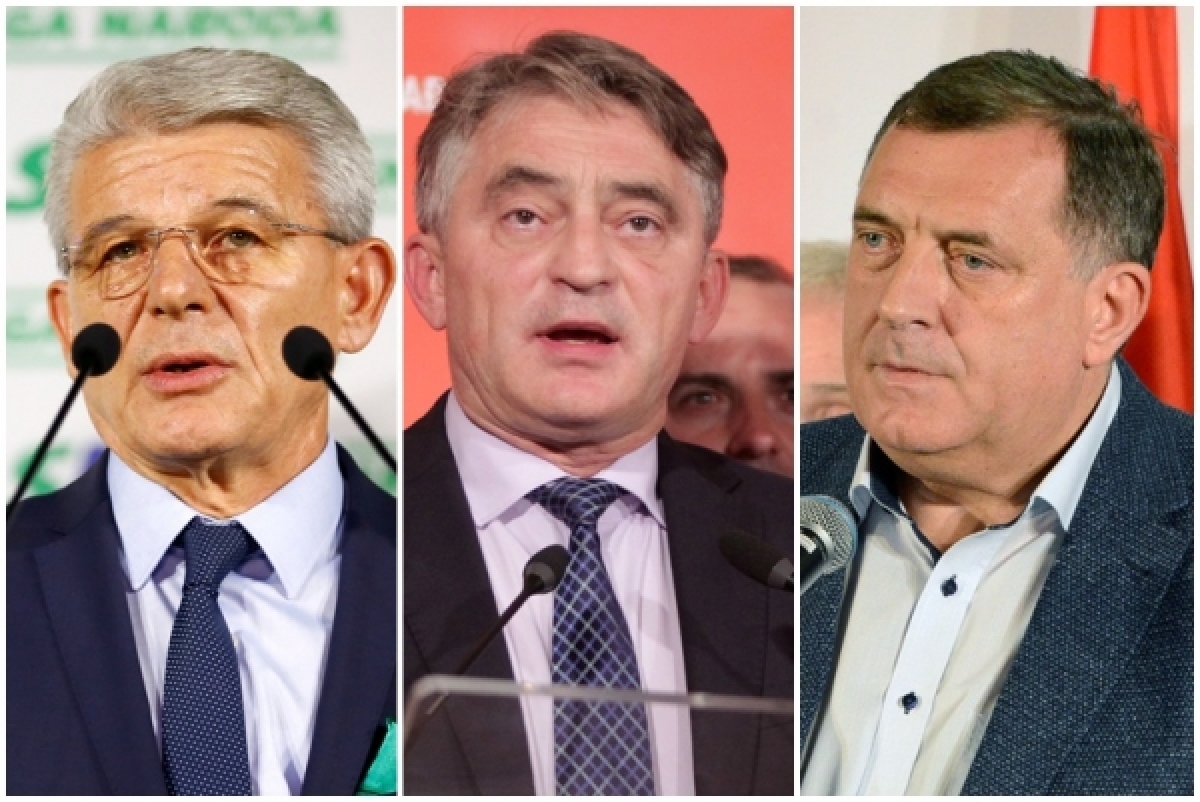 Following the Serbia – Kosovo agreement that provides  for the relocation of the Serbian Embassy to Jerusalem, Serb BiH Presidency member Milorad Dodik said that he would be sending today a request to the BiH Presidency to relocate the BiH Embassy from Tel Aviv to Jerusalem, as this is in the interest of the U.S.
"It is obvious that this is a top US interest, and it became evident a few days ago when Serbian President Aleksandar Vučić was in Washington. Why wouldn't we do it if we value the American support?", said Dodik at an extraordinary session of the Republika Srpska National Assembly.
He added that he would convey the above to US Deputy Secretary of State Mathew Palmer, who will be visiting Sarajevo.
"The relocation of the Embassy to Jerusalem would be of significance both for Israel and the US, and, if US President Donald Trump insists on it, this is the most direct thing I can do", Dodik said.
The proposal was not welcomed by the other two BiH Presidency members, Željko Komšić and Šefik Džaferović. Komšić called this idea "hypocritical."
"This comes from a man on the American blacklist. Dodik would like to be against the NATO, object the Bosnian-US partnership against terrorism, reject the American observers in elections, so there is not one man in Bosnia and Herzegovina that objects the American interests more than him", said Komšić.
He added that, in this way, he was trying "to cover up his conflict with the US administration and there is no talk about such populist proposals".
Presidency Chairman Šefik Džaferović assessed Milorad Dodik's initiative as political and populist, with the aim to connect the country with the process following the agreement between Serbia and Kosovo.
"That will not be possible, of course, nor will it be a topic at all at the session of the BiH Presidency", Džaferović told FENA.
He emphasized that BiH has good diplomatic relations with both the state of Israel and the state of Palestine, fully understanding the fact that our country respects international legal acts and United Nations resolutions.
"If Dodik really wants to improve relations with the United States as one of BiH's strategic partners and respect their interests, then, first of all, he should unreservedly respect the Dayton Agreement, and not threaten the territorial integrity of BiH every now and then, which is why he has been on the US blacklist", Džaferović pointed out.
As Džaferović emphasized, Dodik should stop blocking the work of institutions, respect the verdicts of international courts, including those related to the genocide against Bosniaks, and respect the rule of law and support BiH's NATO path.
"Finally, he should not insult the ambassadors of our friend USA as he did in the past, support the bilateral agreements that BiH should conclude with the USA or agencies from the USA in the fight against terrorism, and not initiate vital entity interests against them", Džaferović concluded. /ibna