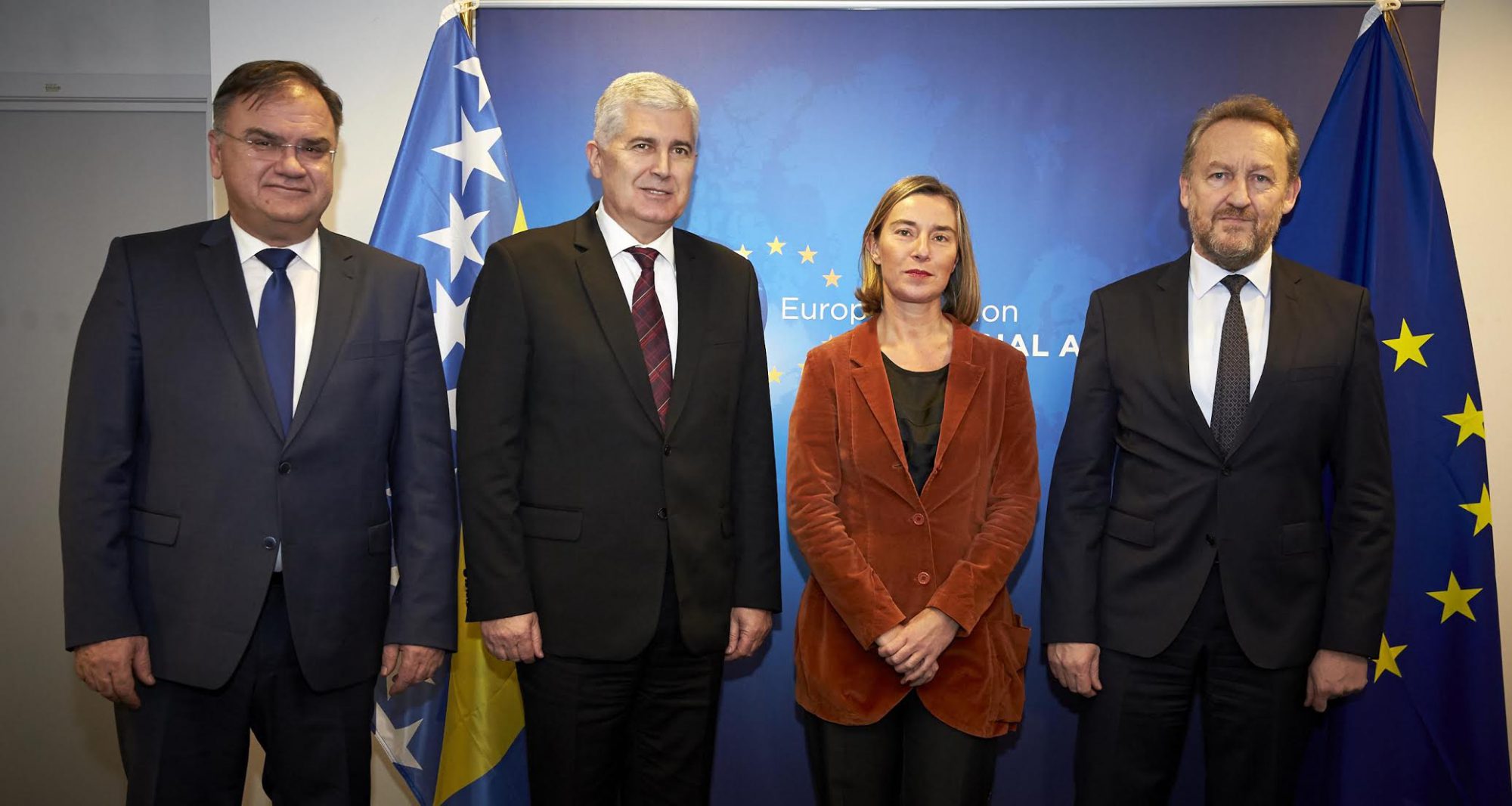 On Thursday, the members of the Presidency of Bosnia and Herzegovina, Dragan Čović, Mladen Ivanić and Bakir Izetbegović met with the High Representative for Foreign Affairs and Security Policy/Vice-President of the European Commission, Federica Mogherini, in Brussels to exchange views on the political situation in the country and its European Union integration path.
As it was announced by the EU Delegation in BiH, the High Representative and the Presidency members discussed the upcoming Strategy on the Western Balkans and the immediate priorities of the BiH authorities that lie ahead, in particular, the completion of the questionnaire answers, as well as ensuring the continued and effective implementation of the Reform Agenda, the Rule of Law included.
"Reforms need to be transformative for Bosnia and Herzegovina to progress on the EU integration path. This is also something that the people of the country and the EU Member States demand and expect," reads the press release.
High Representative Mogherini also underlined that it is on the political parties of Bosnia and Herzegovina to address an electoral reform without further delay so as to ensure that this year's general elections are held and implemented according to international and European standards.
She also reiterated her determination to support all Western Balkans partners, including BiH, in taking concrete and irreversible steps forward, towards their EU integration path.
BiH Presidency members went to Brussels to hold a number of meetings with EU politicians and the president of the European People's Party, Joseph Daul. In all of the meetings, participants tried to solve the problem of the implementation of verdicts at human rights' courts which say that, during elections, it is necessary to give equal rights to all citizens. After the meetings, Izetbegović, stated that he and his colleagues did not travel to Brussels to find solutions than to present the problem to Daul, Ivanić said that there were no positive steps, while Čović announced that the solution could be expected by the end of this month…/IBNA