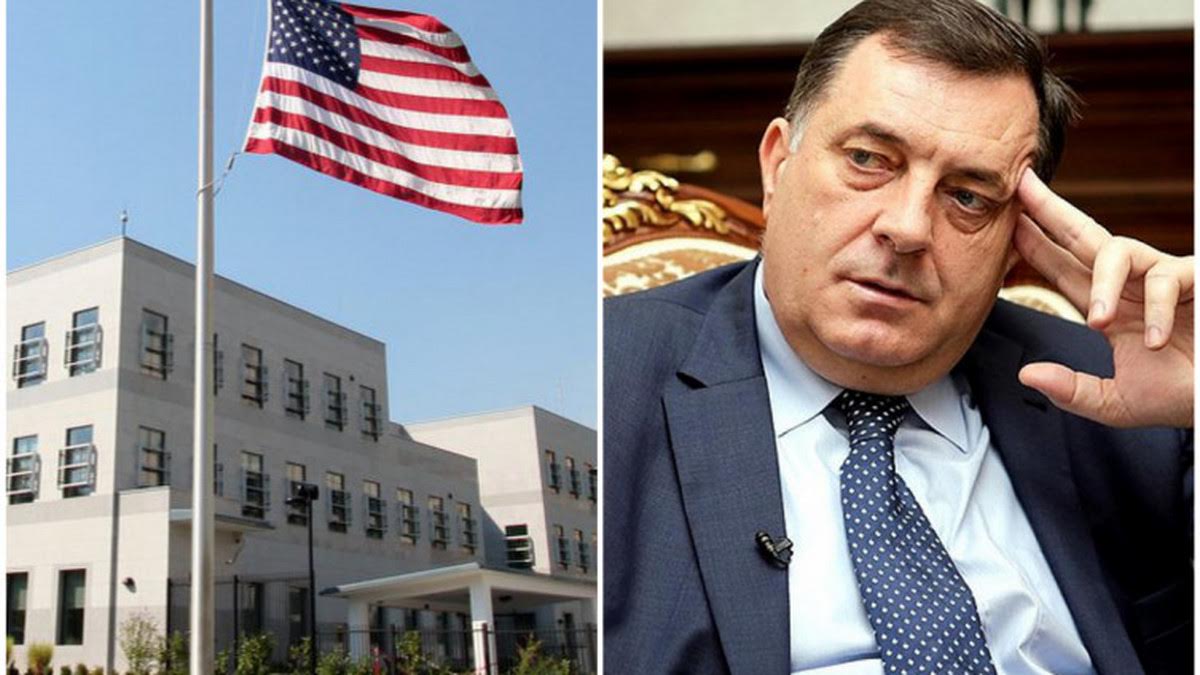 As the election campaign nears its end, the basic players are raising their voices against, as they say, the "interference of foreign countries" in the election process.
Just a bit more than ten days before the general polls, candidates of the Alliance of the Independent Social Democrats (SNSD), Milorad Dodik, Party of the Democratic Progress (PDP), Mladen Ivanić, and Party of the Democratic Action (SDA), Šefik Džaferović, called on foreign politicians and administrations to stop meddling in the BiH elections. It is interesting that all of them are candidates for the BiH Presidency: Dodik and Ivanić with the Serbian side and Džaferović with the Bosniak. Candidates of the Croatian membership of the tripartite "Head of the State" position have not accused anyone yet, but it does not mean that they will not have done by the end of the campaign.
Milorad Dodik -not surprisingly- could even be said leads the  "accusation chariot". Even before the campaign had begun, he had warned the public that "more than 40 specially trained British officers" are coming to BiH to overthrow him and his party from Republika Srpska, which is one of the two entities constituting Bosnia and Herzegovina (BiH). Addressing media after the meeting with leaders of coalition partners' parties on Thursday, Dodik reiterated his claims.
"Forty (40) officers from the UK are here (in BiH) and they are down to work. We know where every single one of them is; five of them are in Banja Luka, working on the destabilisation of RS on a daily basis. Almost everybody who is on their list is invited to foreign embassies, as they claim, for a democratic discussion, but they are instructed how to behave. We have accurate information about the topics they have discussed, what they have said, how they are threatening people etc.", Dodik has said.
He stated that, according to his information, the U.S. of A.'s "old administration members" and the UK's government have ensured 40 million BAM (about 20 million Euro) for the destabilisation of the political situation in RS and their interference in election results.
Moreover, he added that the British support to Mladen Ivanić has been evident.
"As a member of the BiH Presidency, I will insist on eradicating any foreign meddling, which Ivanić is not capable of doing and refuses to do. I will try to make sure that the dialogue between the foreigners and governmental institutions in BiH is carried out within the standards, necessary in any normal country. I will also try to prevent any kind of their influence or a possibility of having them engage in macro or micro issues at BiH's state level", Dodik stressed.
The U.S. Embassy in BiH sent a fast and clear response – "The United States is not interfering in the election process and they strongly reject such 'appalling accusations'."
"The U.S. Government and the U.S. Embassy are not the enemies of Bosnia and Herzegovina, its people, or its two entities; we are the friends of every citizen who wants a more positive future for themselves and their families.  The real enemies, as we all know, are corruption, unemployment, poor public services like education and health care, and self-centred politicians who choose not to address these issues but instead try to turn the United States and other friends of BiH into adversaries.  The efforts of politicians immediately prior to elections to blind citizens to their true intentions by ceremoniously opening traffic circles, offering free services in hospitals, and other ostensibly helpful activities are a mockery and insult to citizens in BiH.  It does not stop there – these efforts also range from misusing public funds and dragging war criminals into campaigns to falsely accusing long-standing supporters of Bosnia and Herzegovina of engaging in hostile activities. We do not back one candidate or one party over another.  That said, we do remain deeply committed to supporting credible and transparent elections, and will always call out vote buying, identify theft, and other forms of electoral fraud when we see it.  Such actions are consistent with our long track record of supporting the rule of law and BiH's sovereignty, territorial integrity, and Euro-Atlantic integration", the U.S. Embassy in Bosnia and Herzegovina emphasised in an answer to the allegations.
On the other side, Dodik's election rival, Mladen Ivanić, recently accused the Serbian president Aleksandar Vučić for interfering in the country's general elections. In one interview for Serbian media, Ivanić stated that Vučić's visit to RS, allegedly planned for October 5, only two days before the polls, is nothing more than a show of support to the SNSD-SP-DNS coalition, which is in power in RS. Vučić, according to official information, should be a guest at the opening ceremony of the reconstructed Kasindol Hospital in East Sarajevo. The reaction from Serbia was as expected – Vučić and other officials denied any kind of interference in the election process in BiH.
Šefik Džaferović, SDA candidate for BiH Presidency member, gained less attention with his accusation. He did not like the fact that the Croatian president, Kolinda Grabar Kitarović, discussed the elections in BiH with foreign officials and, therefore, he strongly condemned her behaviour. Grabar Kitarović, according to reports, discussed BiH elections with Russian Foreign Minister,Sergey Lavrov, and UN Secretary General, António Guterres.
"Kolinda-Grabar Kitarović is again wasting her time and the diplomatic credibility of the Republic of Croatia by discussing internal matters of Bosnia and Herzegovina on the agenda of meetings with international officials, especially by lobbying for particular political interests related to the electoral legislation… The status of the Republic of Croatia as a party in the Dayton Peace Agreement does not give the right or the option to its political officials to affect the adoption and content of those decisions. So, they should finally stop interfering with Bosnia and Herzegovina's internal affairs", Džaferović stated.
All these cases showcase that candidates for the BiH Presidency are unsure of their victory, looking for somebody to blame in case of failure, in advance. The citizens will have to wait until after the elections are over in order to find out whether they will finally accept responsibility for this failure or whether they will continue to blame the world… / ΙΒΝΑ