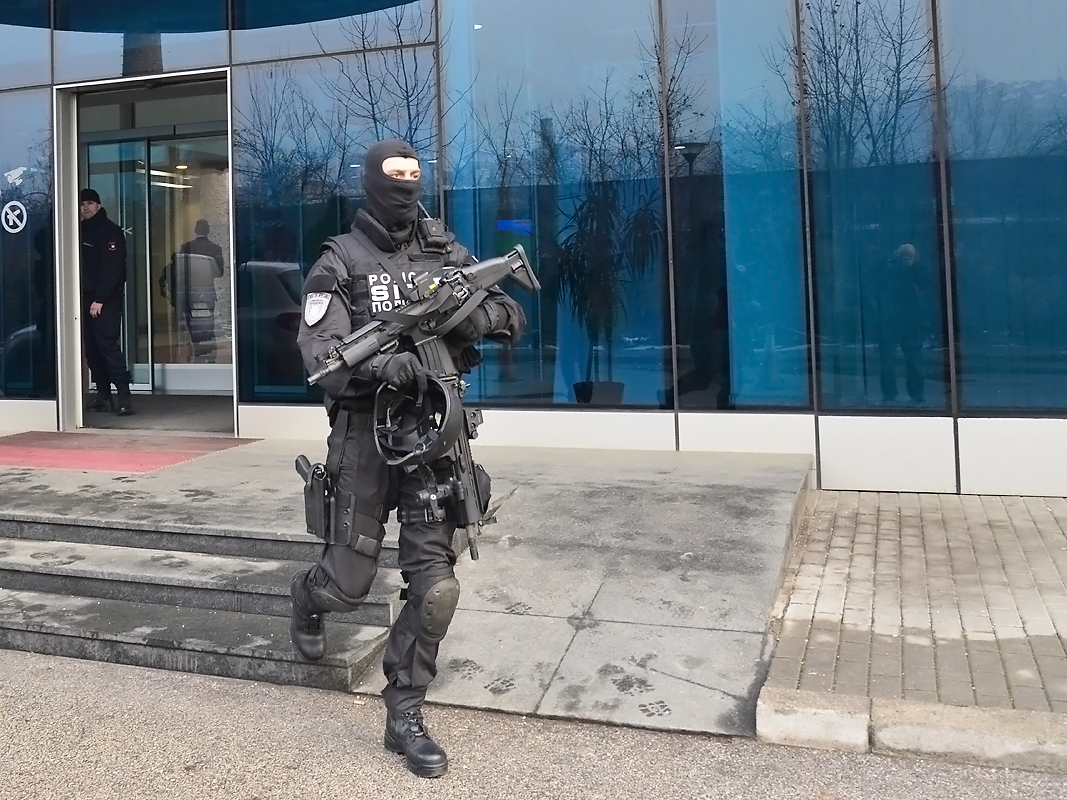 Sarajevo, January 25, 2016/Independent Balkan News Agency
By Mladen Dragojlovic
State investigation and protection Agency (SIPA) arrested on Monday afternoon Fahrudin Radoncic, one of most influential persons in BiH.
Radoncic is the president of political party Alliance for better future BiH, and ex-owner of the most popular daily newspaper "Dnevni Avaz". In fact, it is an known "secret" that he is still the "shadow owner" of the so called Avaz Empire, which includes the daily newspaper, several weekly magazines and a TV station. On paper, his ex wife is the owner but it is just a game they played in order for him to be able to take the position of political party leader and BiH minister of security. After the violent demonstrations, in February 2014, he was removed from this position because he called on the police not to get involved in a conflict with the demonstrators, which was seen by many as a weakness.
Radoncic was arrested in Hadzici, a place near Sarajevo, and his property, offices of Dnevni Avaz and Radoncic offices in Avaz Tower were searched by SIPA officers. He is suspected of committing the crime of obstruction of justice. Allegedly, Radoncic was trying to influence several witnesses in the case of Naser Kelmendi, the drugg boss from Kosovo. The Kelmendi trial is ongoing in Pristina.
Azra Saric, the ex girlfriend of Ramiz Delalic Celo, who was killed in Sarajevo and Kelmendi is marked as the person who orchestrated this crime, was called to testify on the Pristina court. A few days ago, she reported to police that she is under pressure from several persons who are pressuring her not to mention Radoncic in testimony on the Pristina Court. Two persons, Bakir Dautbasic and Bilsena Sahman, were arrested after Saric reported the case to the police. Dautbasic is a member of Radoncic's party and candidate for BiH Minister of traffic and communications. As Saric said, he ordered Sahman to hold a meeting with her and to demand not to mention Radoncic on the trial. Also, Sahman said that Saric should refrain from accusation of Kelmendi himself.
During their first hearing in the BiH Court, the prosecutor said that it is necessary to put them in detention because of the possibility of influencing the witnesses. Radoncic was set free until investigation showed that he is the main suspect to be the man behind all these threats and pressures.
His party, Alliance for better future of BiH, announced after arresting that it is certain that Radoncic is innocent and that he is the victim of "political montage", aimed at destabilising the Bosniak political factor and, at the same time, the destabilisation of the entire BiH.