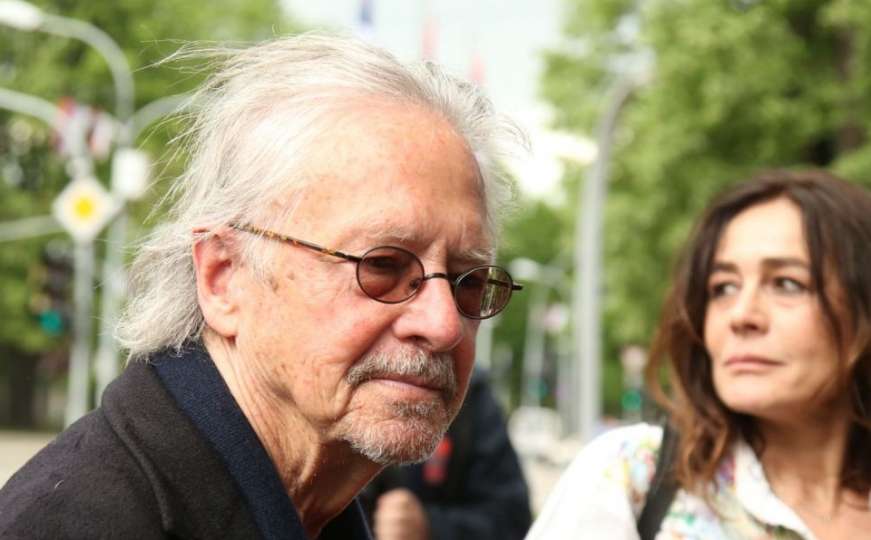 Austrian Nobel laureate Peter Handke arrived in the Republika Srpska on Friday, despite the outrage that could be heard in the Federation of BiH over his controversial political views.
Handke is a "persona non grata" in Sarajevo because, according to local politicians, he denies the genocide in Srebrenica and supports Slobodan Milosevic's policy during and after the war in the former Yugoslavia. After the decision of the Nobel Committee was announced, Bosniaks organized smaller demonstrations in front of the Swedish Embassy in Sarajevo, protesting against the decision and demanding that it be annulled.
On the other hand, Handke is celebrated in Republika Srpska as an always welcome guest who understands what the Serbian people went through during the 1992-1995 war. His especially big fan is the Serbian member of the Presidency of BiH, Milorad Dodik, who even today attended the meeting of political leaders and cultural workers with Handke in Banja Luka.
Handke came to Banja Luka, as he said, "despite strong winds" that were against his arrival.
"I am happy to be here. This is a great moment for me," Handke told reporters after a meeting with top Republika Srpska officials. The President of the Republika Srpska, Zeljka Cvijanovic, presented Handke with the Order of the Republika Srpska on the ribbon for exceptional work and merits in the field of cultural and spiritual development, as well as for a special contribution to developing and strengthening overall relations with the Republika Srpska.
Cvijanović emphasized that Handke, in addition to being a great writer, is also a great humanist and a fighter for truth and justice. Together with Dodik and director Emir Kusturica, Handke also toured the bust with his character, which was recently placed not far from the Government building.
After his stay in Banja Luka, Handke, together with Dodik and Kusturica, will visit Andrićgrad, where he will be presented with the "Ivo Andrić Grand Prize" at the Andrić Institute.
After the award ceremony, a round table will be held, at which Kusturica and eminent academics and writers will speak about the importance of Peter Handke's literary works.