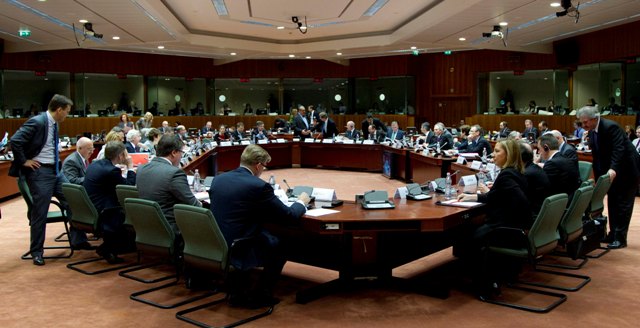 Sarajevo, March 16, 2015/ Independent Balkan News Agency
By Mladen Dragojlovic
EU Foreign Affairs Council made on Monday the most important decision for BiH in the last several years, agreeing to proceed with the conclusion and entry into force of the Stabilisation and Association Agreement (SAA).
"Having regard to the commitments thus undertaken by Bosnia and Herzegovina, and in accordance with its conclusions of 15 December 2014, the Council notes that the necessary conditions contained therein have been met and agrees to proceed with the conclusion and entry into force of the Stabilisation and Association Agreement with Bosnia and Herzegovina", states in the announcement issued after meeting.
In the statement the Council calls on BiH leadership to fully uphold its commitments and obligations, including those relating to the adaptation of the forthcoming SAA, and to remain engaged with the European Union under the renewed approach and maintain the positive momentum by developing an initial agenda for reforms in consultation with the European Union. This reform agenda, to be developed and implemented also in consultation with civil society, should include reforms under the Copenhagen criteria and agreed functionality issues, including the EU coordination mechanism.
"Meaningful progress on the implementation of agenda for reforms, including the 'Compact for Growth and Jobs', will be necessary for a membership application to be considered by the European Union", emphasised the Council in press release.
Many foreign and local politicians welcomed this decision and agree that this is a big step for BiH in the path to European Union. Chairman of the BiH Presidency Mladen Ivanić said in Sarajevo that the recommendation of the Council regarding the SAA with BiH is very positive and represents a great success.
He added that the recommendation was expected after the positive attitude EU High Representative Frederica Mogherini had after her last visits to BiH.
"After the establishment of Council of Ministers BiH, we will begin the discussion about essential economic reforms. After their implementation BiH can expect application for status of EU candidate on the end of next year, or beginning of 2017", Ivanic said.
But, on same day, the first danger for SAA came from Republic of Srpska ruling Alliance of Independent Social Democrats (SNSD). As it was announced, delegates of this party will not participate in the sessions of House of Peoples, in BiH Parliament. This, in practice, means that the House of peoples will not have quorum for sessions and that all parliamentary decisions will be blocked.
The reason for this decision is that SNSD is not satisfied with the distribution of places among political parties in BiH Parliament commissions. Party leader, Milorad Dodik, held several meetings on Monday with highest party officials, but results of these meetings were not announced.