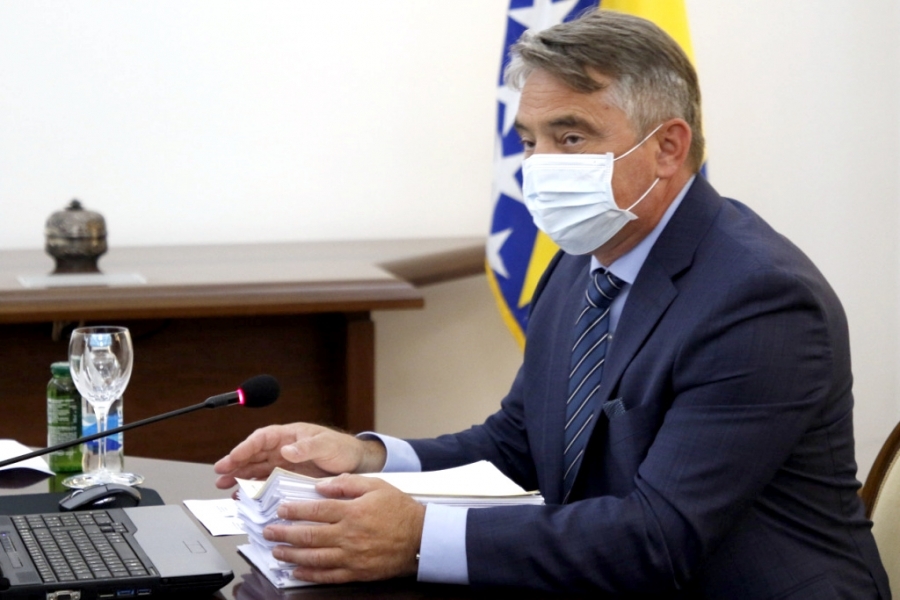 Member of the Presidency of Bosnia and Herzegovina Željko Komšić said today that yesterday's session of the Presidency of BiH produced a certain consensus when it comes to resolving the issue of the migrant crisis in the country.
He reminded that cooperation between the Ministry of Security of BiH and police agencies was requested, but also efforts have been made to stop the entry of migrants and to monitor the movement of migrants in cases when they do enter BiH.
"The Presidency requested from the Council of Ministers of BiH to secure five million KM, which will be spent primarily on humane accommodation for these people outside urban areas", he explained.
He is of the opinion that, if there really is will, some progress could be made in terms of better control of the eastern border from where migrants, for the most part, enter BiH.
He says that Minister Cikotić has been obliged to sign agreements on cooperation with the Ministries of Internal Affairs of Serbia and Montenegro in the fight against illegal migration.
"I think that there will be some progress in the mid-term period, because there is the will to really tackle these issues in the right way, and the right way is to stop migrants from entering BiH, because we have a big problem in Bosnian Krajina, and of course there is the signing of readmission agreements with the countries from which the largest number of migrants arrive", Komšić added.
One of these countries is the Islamic Republic of Pakistan and, in that sense, the visit of the Chairman of the Presidency of BiH Šefik Džaferović to Pakistan has been agreed for the signing of such an agreement, which would allow these people to return to their country of origin.
Komšić also referred to the current political situation in terms of the period before the local elections scheduled for November 15, saying that the political rhetoric of mutual accusations in BiH is never-ending and that it has almost nothing to do with election cycles.
He says it is difficult to motivate the citizens amidst such a dirty campaign because it no longer has an effect, since it seems that citizens are fed up with it and are now looking for more fair relations, without mutual accusations. /ibna