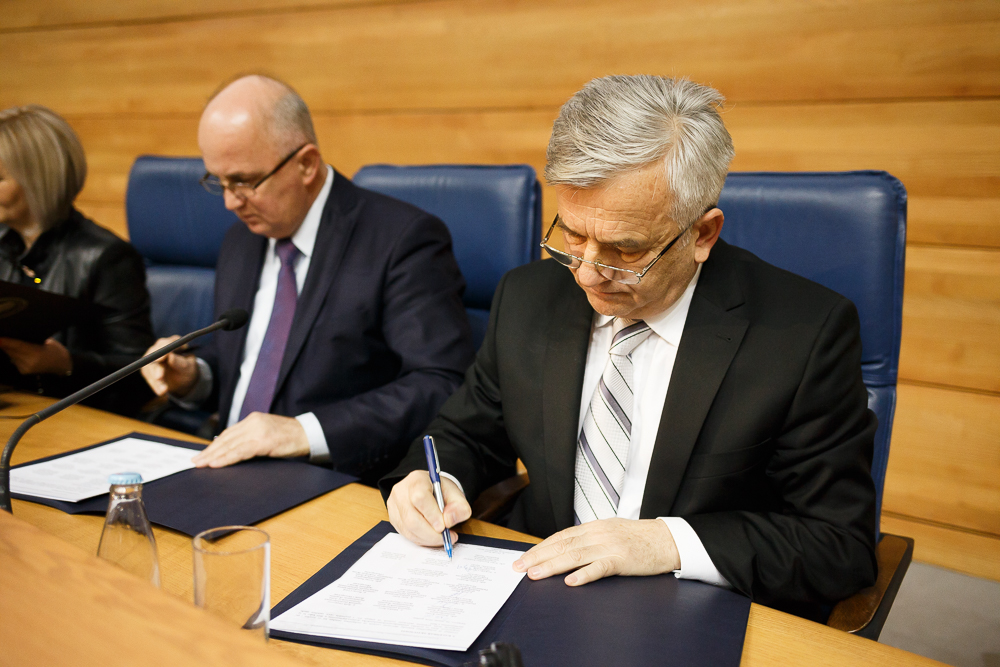 Sarajevo, January 27, 2016/Independent Balkan News Agency
By Mladen Dragojlovic
Speakers of all Parliaments in BiH signed in Sarajevo the document named "Concept of mechanism of cooperation of parliaments in BiH in activities related to the EU integration process", which will enable more efficient work of the legislative bodies on EU matters.
The signing ceremony was part of the final conference of the EU-funded Twinning project "Enhancing the role of Parliaments in Bosnia and Herzegovina in the EU Integration context".
As it is announced from the EU Delegation in BiH, the beneficiary Parliaments in BiH, the BiH Parliamentary Assembly, the FBiH Parliament, the RS National Assembly and the Brcko District BiH Assembly, have endorsed the recommendations of this project  contained in customised Action Plans.  The Action Plans were developed by the Project and will serve as a roadmap to guide and enhance the activities of the parliaments in the EU integration process.
"The feasibility of the commitments of the respective parliaments is already shown in the fact that some of the project recommendations have already started to be implemented. While noting the track record on implementation of the Reform Agenda so far with satisfaction, substantial progress needs to be achieved in terms of the negotiations on Stabilisation and Association Agreement adaptation according to traditional trade methodology. Furthermore, as you know, EU integration process requires closer coordination both within BiH authorities and with the EU. We expect that authorities in BiH reach, in earnest, an agreement that allows functional coordination and ensures a balanced and efficient decision making on EU matters", said Melvin Asin, Head of Cooperation at the EU Delegation to BiH.
Project Leader, Zoltán Horváth, commended all the efforts made during the largest Parliament twinning project the EU has ever carried out. The key question, as he said, is always whether recommendations remain on the shelf, or will they be applied in practice.
"This project was extremely successful as action plans for parliaments in BiH, tailored within the project, are already adopted by the four parliaments", Horváth concluded.
The project was divided into seven components, each with around 150 activities. These components are: strengthening capacities for strategic guidance of the EU accession process, enhancing the mechanism and capacity for legislative alignment, enhancing the mechanism for oversight of the government, of supervisory and regulatory bodies and improving co-operation with government on the EU accession process, increasing the participation of civil society and visibility of the role of Parliaments in the EU accession process, developing regular co-operation and co-ordination among the BiH Parliamentary Assembly, RS National Assembly, FBiH Parliament, and the Brcko District Assembly on EU-related issues, raising capacity of MPs and parliamentary staff and improving internal resources management of European integration.
The EU has funded the project from the Instrument for Pre-accession Assistance in the amount of 3.5 million Euro. It was implemented by the National Assemblies of Hungary in consortium with the French National Assembly and in co-operation with over 100 experts from 11 EU Member States.