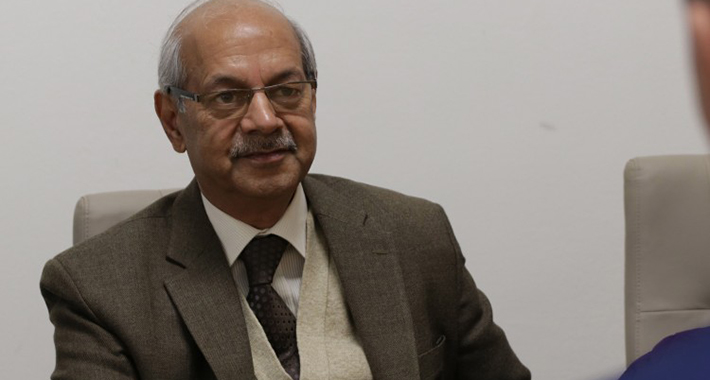 Muhammad Khalid Rao, Ambassador of the Islamic Republic of Pakistan to Bosnia and Herzegovina, assessed that the recent visit of the then chairman of the Presidency of Bosnia and Herzegovina Šefik Džaferović to Pakistan was helpful in terms of re-connecting two countries. He recalled that this was the first high profile visit after eight years, since Bakir Izetbegović last visited Pakistan in 2012 in his capacity as the chairman of the Presidency of BiH.
"Pakistan is an important country in the region. Pakistani people respect Bosnians and admire them. This was amply evident and witnessed by the BiH delegation members during their short visit. Šefik Džaferović was honored with the highest civil Award of Pakistan. Within a short span of two days, he met the Pakistani Prime Minister, President, Foreign Minister, Commerce Minister with Presidents of various Chambers of Commerce, and the Speaker of the National Assembly. PM Imran Khan extended his warm regards to the other two members of the BiH Presidency Milorad Dodik and Željko Komšić. He has also sent his good wishes for all the citizens of BiH. The highlight of the visit was the signing of the Readmission Agreement pursued by the Bosnian Government", Ambassador Rao pointed out in an interview with FENA.
Asked to what extent the signed Readmission Agreement would help solve the migrant crisis in BiH, at least with regard to the Pakistani nationals, the Ambassador said that this constituted a landmark Agreement that was concluded in a record time of fewer than two months.
"It will certainly help control the migrant situation when it comes to the Pakistani migrants. The very news of the signing of the Readmission Agreement is acting as a deterrent for Pakistani migrants in Bosnia and for those planning to enter Bosnia. Pakistan will accept any Pakistani migrant that Bosnia wants to return back to Pakistan", he said.
Pakistan is also dealing with the issue of the great influx of migrants and refugees. Wars and economic disparities force people to flee their countries and take refuge in other states. The Afghan War forced millions of Afghans to leave their county in 1979. Approximately four million refugees arrived in Pakistan, where they have lived for over 40 years.
"Some have returned, but it is estimated that around 2,5 million still live in Pakistan. Besides the Afghan refugees, around 2 million illegal immigrants from neighboring countries also live in Pakistan. The Pakistani government and its people accepted the Afghans with open arms and have looked after them in every possible way. Pakistan wishes the honorable return of these refugees back to Afghanistan, but this will not happen until peace returns and conditions in Afghanistan are conducive", the Ambassador explained.
Pakistan provided significant help to BiH after the war. Asked what he would emphasize in that area, Ambassador Rao stated that Pakistan contributed 3000 strong contingents to UNPROFOR (UN Protection Force in Bosnia and Hercegovina). They were tasked with stabilizing the situation and providing protection to various UN agencies and NGOs engaged in relief activities. /ibna
Source: FENA