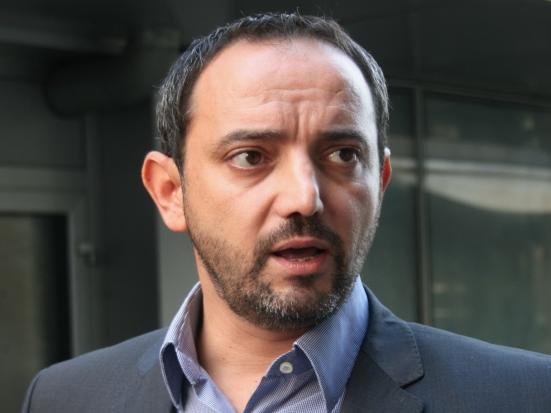 The OSCE Representative on Freedom of the Media, Harlem Désir, expressed his dismay today at the recent insults and threats by Duško Perović, Head of the Representative Office of the Republika Srpska in the Russian Federation, against journalists of the web portal Capital, according to an announcement by the OEBS.
On 21 February, Perović insulted and threatened Capital's journalists and its Chief Editor Siniša Vukelić, following an investigative article related to the business affairs of a foreign company in the Republika Srpska, an entity of Bosnia and Herzegovina. Perović phoned the office of the web portal, reportedly saying that it will face serious problems if journalists continue to write about this company and threatened to have the web portal shut down.
"I strongly condemn the threats against the journalists of the web portal Capital. Such pressure against journalists in connection with their investigation on issues of public interest is unacceptable and dangerous for their safety. Media professionals must be able to do their work, without fear of being harassed or threatened", Désir said. He further urged the authorities to investigate swiftly the case in a fully transparent manner.
The Representative recalled the OSCE Ministerial Council Decision on Safety of Journalists adopted in Milan, in 2018, underlining the need for all OSCE participating States to implement these commitments. The Decision calls on participating States to: "urge political leaders, public officials and/or authorities to refrain from intimidating, threatening or condoning – and to unequivocally condemn – violence against journalists." It also calls on participating States: "to take effective measures to end impunity for crimes committed against journalists, by ensuring accountability as a key element in preventing future attacks, including by ensuring that law enforcement agencies carry out swift, effective and impartial investigations into acts of violence and threats against journalists".
Désir noted that Bosnia and Herzegovina's (BiH) Journalists Association/Free Media Help Line, Republika Srpska Association of Journalists, a member of the BiH Presidency Milorad Dodik, and the leader of the Serb Democratic Party, Mirko Šarović condemned this incident./ibna