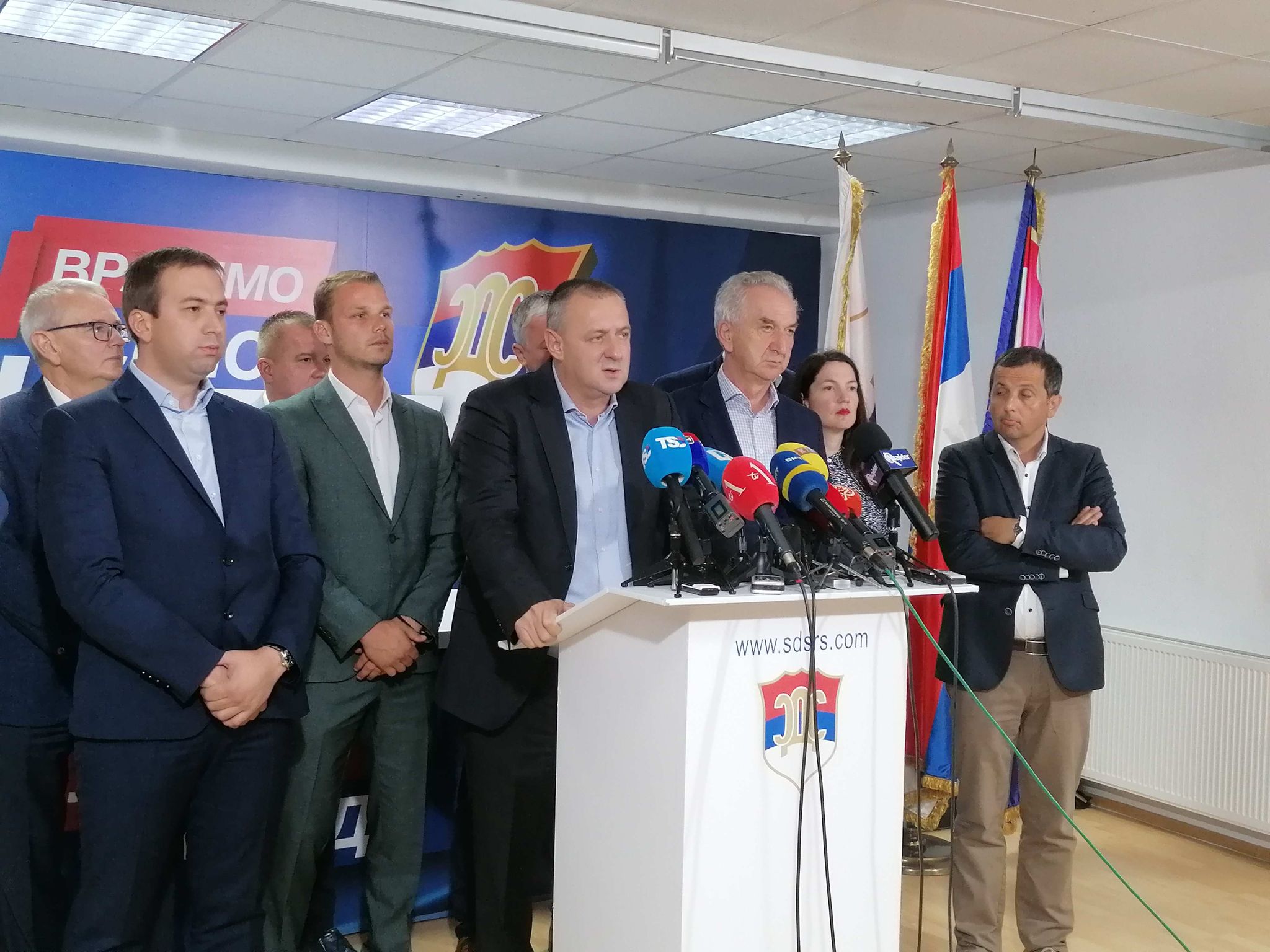 Opposition parties in Republika Srpska have announced protests for October 2nd on Krajina Square in Banja Luka, stressing that this will be the first in a series of protests demanding "free RS and Banja Luka".
Representatives of the parties called on the citizens to come to the protest in as many numbers as possible in order to stop the "schizophrenic uncontrolled behaviour of powerful people who want to destroy BN TV".
As they stated, due to technical conditions, this television station could soon be left without a terrestrial signal in a large part of BiH. By the way, BN TV is considered the public media of the opposition parties in this entity.
The Serbian Democratic Party (SDS), the Party of Democratic Progress (PDP), the Democratic People's Alliance (DNS), the Socialist Party (SP) and the Justice and Order movement – Nebojša Vukanović, organize the protests.
The president of the SDS, Mirko Šarović, said that he expected a large presence of citizens at the protests, when he would point out everything that caused the revolt, not only in the opposition parties but also in in the public in general.
"We will not stop at one protest, it is a long process. We will make clear demands to the authorities in the coming days," Šarović added.
PDP President Branislav Borenović said he would "clearly send a request for a free RS in a free Banja Luka".
"We will say a lot about the suffocation of media freedoms, stop the regime, stop tyranny. We want a normal, democratic, free society in which the same rules apply to everyone. There should be no private regime acts that can do what they want," Borenović emphasized.
Nebojša Vukanović reminded that before the coronavirus pandemic, they held protests in various places in Republika Srpska, and pointed out that, if there was no pandemic, the result of the local elections would have been different.
"It is high time for the people to react to the uncontrolled behaviour of powerful people who want to destroy the most-watched television and leave room for the four new channels they are founding," said Vukanović.
However, the director of the Communications Regulatory Agency, Draško Milinović, claims that no one wants to turn off the BN TV signal and that this will not happen. "It will be tragic and funny when citizens see that it did not happen," Milinović said.