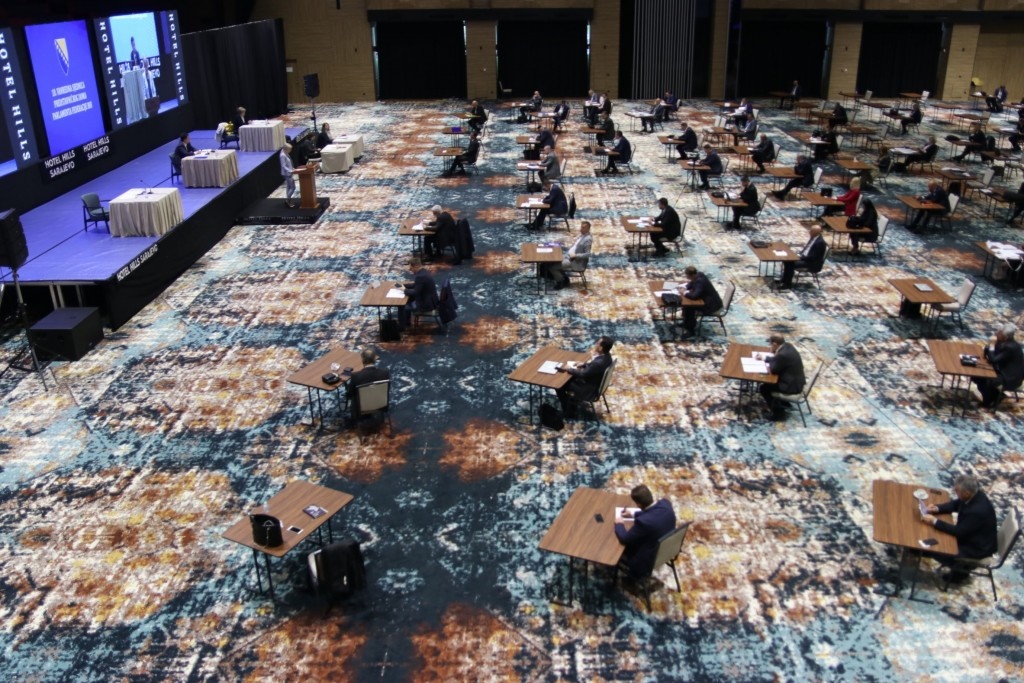 A proposal for a vote of no confidence in the Government of the Federation of BiH and Prime Minister Fadil Novalić was submitted to the House of Representatives of the Federation of BiH today, on the grounds of, as stated, the inevitable responsibility regarding the procurement of medical equipment.
More than 20 deputies from Naša stranka, SDP, NiP, PDA, A-SDA and the Independent Bloc signed this proposal.
The motion of no confidence was submitted to the Government "due to the inevitable responsibility of the FBiH Government in all scandals that have shaken the public in the past period, especially those related to the procurement of medical equipment through the Federal Civil Protection Administration".
"We, the representatives of the citizens, hereby request the initiation of the process of changing the FBiH Government as soon as possible. Considering that moral and social responsibility has been lacking, and that those responsible did not offer their resignations, it is our obligation to initiate this process. We must make it clear that crime and corruption in public institutions must not be tolerated in any case", the request notes.
Ivan Boban (SDPBiH), a member of the House of Representatives of the Federation BiH Parliament, stressed that the Social Democratic Party of BiH had signed the initiative, that is, the proposal of the opposition parties to vote no confidence in the FBiH Government.
He added that the SDPBiH had launched an initiative regarding the election of a new FBiH Government, with the new government to be formed by the same actors.
"I see no reason for the election winners to provide new staff and solve our agonies", Boban said during a break in the extraordinary session of the House of Representatives of the Federation of BiH Parliament.
As he says, one of the main theses of today's debate were the restrictive measures that prevent Prime Minister Fadil Novalić from communicating with his first associates.
"There were opinions that there would be disagreements in the Government and that there would be dominance over each other. The Prime Minister will have problems in communicating with his closest associates. Also, there is an option to transfer his powers to one of the two deputies", added Boban.
The Court of Bosnia and Herzegovina rejected the request of the Prosecutor's Office to order Novalić and two other suspects involved in the "Respirators" affair for one month. /ibna