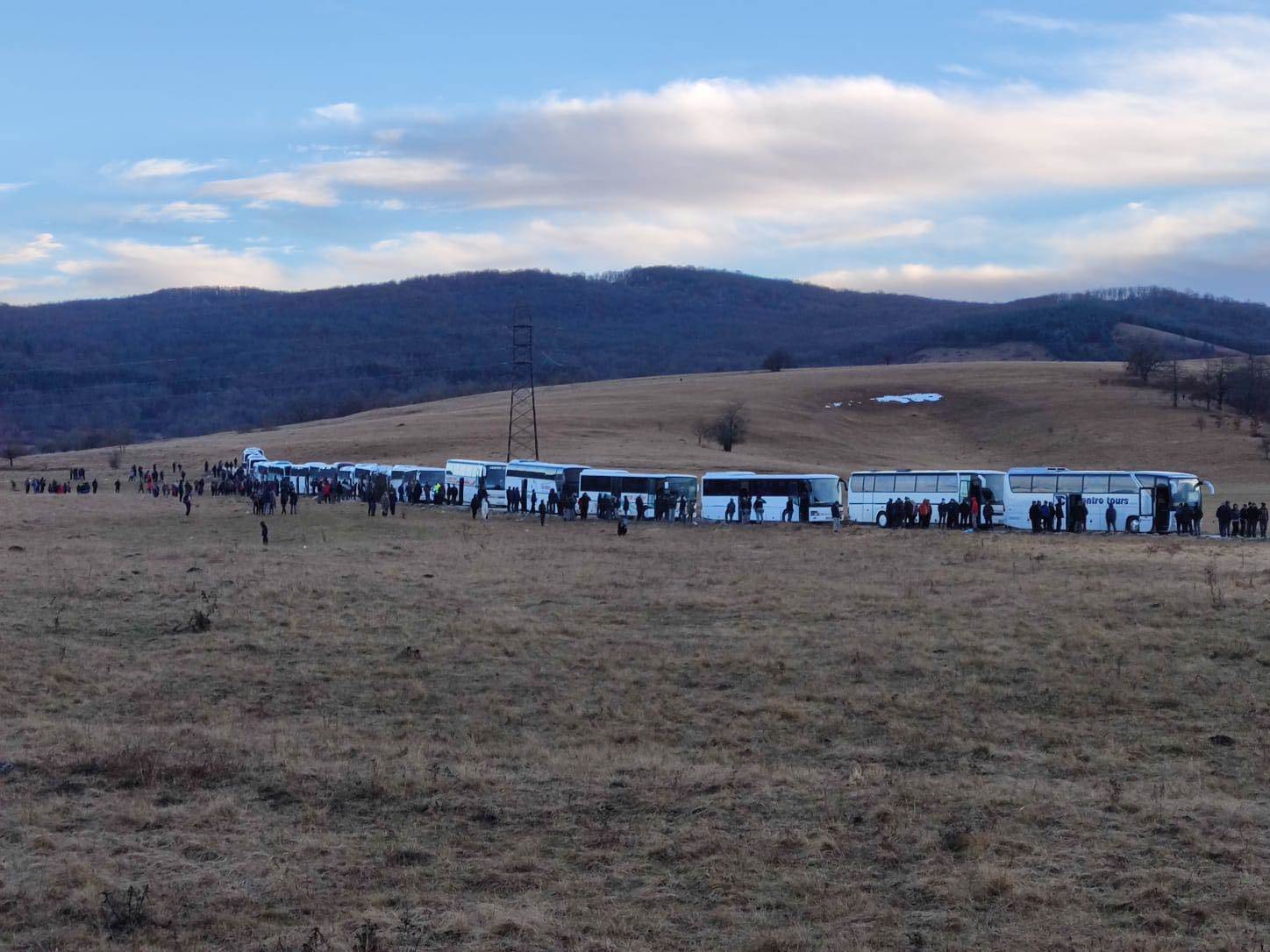 Almost one thousand illegal immigrants have been waiting in buses for more than 24 hours to be transported from the burned camp of Lipa to the new location. However, there is still no decision as to what the destination will be.
According to media reports, the immigrants are becoming increasingly nervous as time passes, with some minor incidents having already occurred. Namely, some of them hit the bus drivers with water bottles.
The agony of immigrants begun a few days ago, when authorities decided to shut down the Lipa camp near the city of Bihać. The alternative was to transfer them in the old location – camp Bira, which is closer to the city centre. However, the Canton did not authorize the transport as citizens were feeling insecure in the presence of immigrants. This comes as no surprise, after immigrants committed a number of crimes in the area, including murders between the immigrant population.
The unsatisfied immigrants set on fire their tents in the Lipa camp, simply making the situation even more complicated. On Monday, dozens of buses arrived at the Lipa camp with the plan to transfer about one thousand immigrants in the old barracks in the village of Bradina, near the city of Konjic in Central BiH. This, however, was not so easy.
Villagers in Bradina decided to block the entrance in the barrack to prevent the arrival of immigrants. They claimed they did not want immigrants in facilities in the vicinity of the school and other houses in the village. Additionally, the BiH Council of Ministers did not adopt the decision on the transfer of immigrants from Lipa to Bradina. At that point, the whole operation was terminated, with one unexpected problem: one thousand people still waiting for something in the busses. There is no place for them in the Lipa camp and there is no solution in the Bradina barracks.
The authorities announced that a solution would be found shortly; yet, honestly, nobody believes that. /ibna