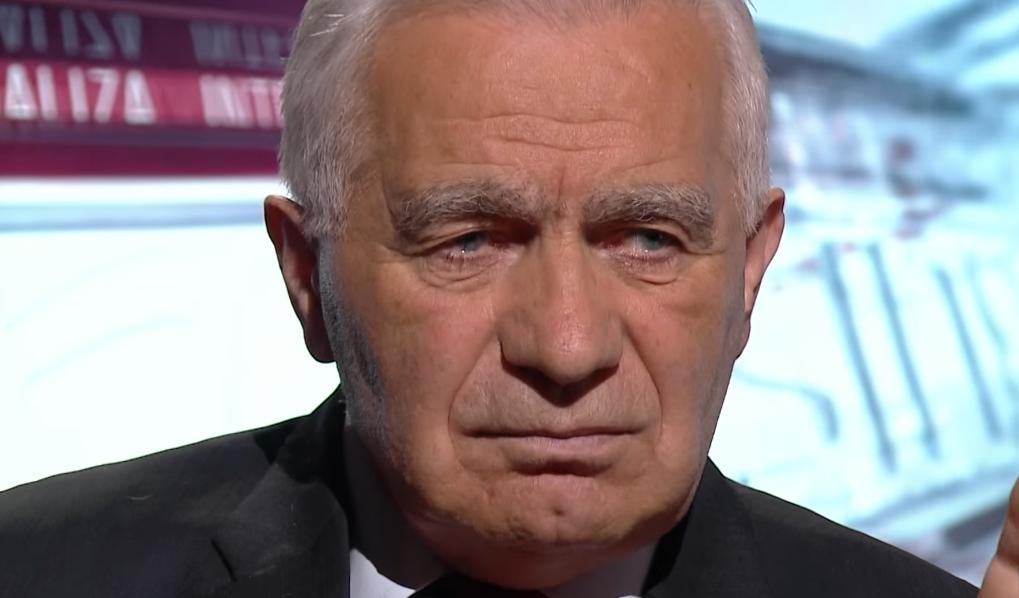 First Republika Srpska National Assembly (RSNA) Speaker, former Serb member of BiH Presidency and convicted war criminal, Momčilo Krajišnik, died this morning in Banja Luka Hospital.
The last two weeks Krajišnik was on a respirator due to complications caused by coronavirus. Early in the morning he left his last breath.
"We inform the public and the media that Momčilo Krajišnik, the first Speaker of the RS National Assembly, had passed away this morning, September 15, 2020, at 6:00 am at the Clinic for Intensive Care Medicine of the University Clinical Centre of Republika Srpska (UCC RS), as a result of infection with the new coronavirus. The UCC RS management, headed by General Manager Vlado Đajić expresses his sincere condolences to the family of the deceased," said UCC RS in the statement, confirming Krajišnik's death.
Momčilo Krajišnik before the war was the General Manager of one of the biggest companies in ex-Yugoslavia. Due to "misusing of position" he was sentenced to nine months in prison. In fact, he unlawfully helped his friend, Radovan Karadžić, to build the holiday house near Sarajevo. On the first democratic election in BiH, he was elected for the BiH National Assembly Speaker.
At the beginning of the war, Krajišnik already was a high official in the Radovan Karadžić's Serb Democratic Party (SDS) and, after Serbs declared independence from Bosnia and Herzegovina, he left Sarajevo and became the first RSNA Speaker.
After the war, Krajišnik was elected for the Serb member of the BiH Presidency, along with Alija Izetbegović and Krešimir Zubak (1996-1998).
He was arrested in 2003 and three years later was convicted to 27 years in prison for crimes against humanity, including extermination, murder, persecution, deportation, and forced transfer. He was acquitted of the charges of murder as a war crime, genocide, and complicity in genocide.
The judges of the International Criminal Tribunal for the former Yugoslavia (ICTY) found that Krajišnik was part of a joint criminal enterprise which carried out the extermination, murder, persecution and deportation of non-Serbs during the Bosnian war of 1992 – 1995.
He was acquitted of genocide or complicity in genocide because the court had found no evidence of a genocidal intent on his part to destroy in full or part ethnic or religious communities.
The charges of murder and extermination were dropped in 2009 and the sentence was reduced to 20 years. After two-third of the sentence, he arrived in Banja Luka 2013. He lived out of the public life for a few years, but later he came in politic again.
His death triggered various comments in public. Some said that he was a hero and one of the most important figures of Serbs in BiH, others said that he will "burn in the hell" because of his past.
Krajišnik was 75 years old./ibna