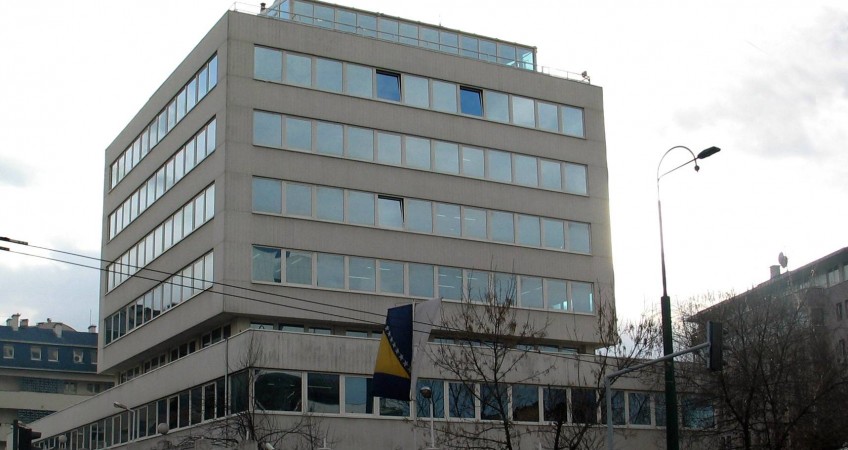 "International community High Representative to BiH, Christian Schmidt, did not take sides when he spoke about the need for election reform in BiH at a recent conference in Germany, but 'described different views' on the issue in the country," the Office of the High Representative (OHR) announced.
The OHR statement came after a meeting between the Croat member of BiH tripartite Presidency and its current Chairman, Željko Komšić, and EU ambassadors in BiH on Wednesday.
After the meeting, Komšić said that the BiH ambassador in Germany was sent to the office of German Chancellor, Angela Merkel, to ask "whether the statement of Christian Schmidt represents a change in the policy of Germany compared to the statement the government made May 6."
Komšić refers to Schmidt's statements from the recent press conference in Germany regarding BiH Electoral Law and the proposed amendments.
"Mr Komšić is the Croat representative in the state Presidency, but he was elected more by Bosniaks than by Croats. How complicated the system is can also be seen by the fact that the representative of the Croats (Dragan) Čović lost in the confrontation with Komšić," Schmidt said at that meeting.
According to Komšić, this statement is contrary to an earlier document of Germany's Foreign Affairs Ministry, which said that "the German government is of the opinion that the principle of 'legitimate representation' discussed in the context of electoral reform could further deepen the division of BiH and complicate the implementation of relevant court rulings."
After meeting with EU Ambassadors on Wednesday, Komšić said that Germany is not changing its policy towards BiH as described in the May 6 document, regardless of the statements Schmidt made recently.
"The High Representative spoke about the situation and described different views, noting that current talks on electoral law reform are difficult. He did not take anyone's side, and suggested that we work together to start talks on the law or changes to the law in time, before the 2022 elections," the statement said.
"The High Representative calls on the BiH legislature to implement the recommendations of the ODIHR / GRECO and the Venice Commission and to present a package of electoral reforms that are in line with the democratic principles and decisions of the European Court of Human Rights and the BiH Constitutional Court's election-related decisions. Every law should respect the principles of the General Framework Agreement for Peace," the OHR said.