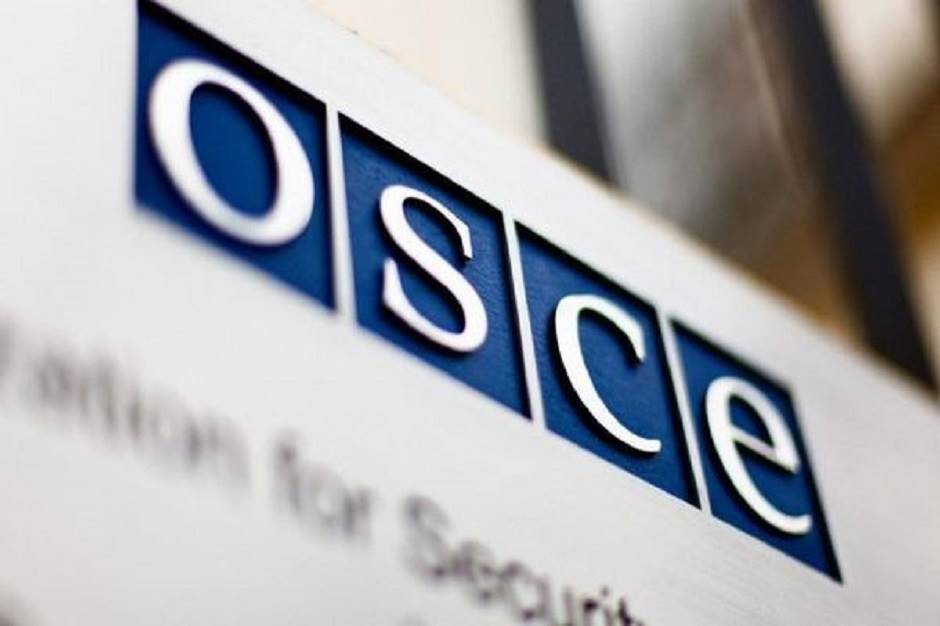 The OSCE Mission to Bosnia and Herzegovina (BiH) digitally presented today its third report on the monitoring of corruption cases on the courts in BiH.
"The report, titled "Third Annual Report on Judicial Response to Corruption: The Impunity Syndrome" draws on and continues the work presented in the two previous reports issued in February 2018 and April 2019," the OSCE notes in a press release.
The report assesses the effectiveness of judicial response to corruption in 2019, based on the trial monitoring of 302 corruption cases, tried in 45 courts across Bosnia and Herzegovina. It also follows up on the 24 recommendations from the previous reports with the aim to improve the processing of corruption cases in BiH.
"The title of the report, "the Impunity Syndrome", is stark but, unfortunately, paints a realistic picture of the current situation", said Kathleen Kavalec, Head of the OSCE Mission to Bosnia and Herzegovina. "A crisis of ethics in the BiH judiciary and the failure to ensure accountability for corruption cannot be ignored. Re-establishing integrity, impartiality and accountability within the judiciary is a necessary precondition for a more effective judicial response to corruption".
The report's findings reveal a failure of the criminal justice system, resulting in de facto impunity for the perpetrators of many serious offenses.
United States Ambassador to BiH Eric Nelson said that an effective judicial system in BiH that combats corruption is integral to the country's Euro-Atlantic accession. "Unfortunately, various levels of the judicial system are failing in this regard. The international community, including the United States, OSCE, and European Union, is very active in advocating for a transparent and effective judiciary. Unfortunately, we are not seeing results. The recommendations of this report make it clear that there needs to be increased transparency in the judicial process. Outside actors, such as the international community, cannot be the only guarantee of reform. The government needs to take action. Their citizens deserve it", Nelson said.
Ambassador Johann Sattler, Head of the EU Delegation and EU Special Representative in BiH, noted that widespread corruption in the public sphere and its strong link to organized crime is one of the most arduous problems BiH is facing today, and citizens are rightfully alarmed by it. "It is high time for the authorities to show they are willing to make the changes the country desperately needs, by swiftly passing the necessary legislation ensuring integrity, transparency and accountability of public office holders, which is also key to rebuilding public trust", the EU SR said.
Following the publication of the report, the President of the High Judicial and Prosecutorial Council of BiH, Milan Tegeltija, wrote on Twitter that "the OSCE Mission to BiH has no mandate to review and comment on decisions of judicial, prosecutorial and disciplinary bodies, nor to interpret domestic Laws by the competent institutions in individual judicial, prosecutorial and disciplinary cases".
In response, he received a "confused smiley emoji" from Johan Sattler.
The report was developed within the framework of the project "Assessing Needs of Judicial Response to Corruption through Monitoring of Criminal Cases" supported by the United States Department of State's Bureau of International Narcotics and Law Enforcement Affairs. /ibna